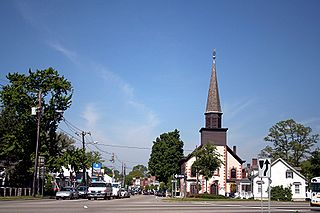 The town of Fishkill is located on 32 square miles in the southwest part of Dutchess County, between the Hudson River and the towns of Beacon and Wappinger. It is approximately 60 miles north of Manhattan, and 10 miles from Stewart International Airport, with US 9 and Interstate 84 both passing through the town.
At the 2010 Census the population of Fishkill was 20,258, which includes the town of Fishkill and the village of Fishkill.
Surrounded by the foothills of the Catskill Mountains and the Hudson Valley, Fishkill has a tranquil, away-from-it-all hometown feeling, while Its favorable mix of residential, commercial and office space provide a healthy tax base for the community.
Recreation and leisure activities are growing in Fishkill, and a variety of civic, religious and community groups welcome new and old residents alike. The merchants take pride in treating their customers to hometown service and attention.
Fishkill residents have access to two award-winning School Districts, the Beacon School District and the Wappingers Central School District. Where a family resides in Fishkill determines which school district their children will attend.
Photo: Entrance to the Village of Fishkill, author Rolf Müller
Javascript is required to view this map.