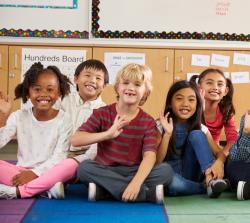 This April is filled with amazing activities for kids to enjoy, but no single event will offer more variety and fun than Hudson Valley KidVenture 2019! KidVenture has so many opportunities for adventure, discovery, and learning that it is being spread over two entire days! On April 27 and 28, bring your child to Dutchess Community College in Poughkeepsie for interactive and educational activities, live performances, demonstrations, technology exhibits, career exploration experiences, and more!
If your child isn't interested in fishing that weekend, then you can surely find something that they will like at KidVenture! Hudson Valley KidVenture is an expo-style event designed to be enjoyed by children ages 3-12 while also showcasing area businesses and organizations to parents. The event will be open from 11 a.m. until 4 p.m. on both Saturday, April 27 and Sunday, April 28.
There is a massive list of exhibitors and performances scheduled for KidVenture, including Pony Rides by Lucky Orphans, Bee Bee the Clown, Mad Science of the Mid-Hudson presents Baby T-Rex, Zaritsky Magic Show, Reptile Encounter Show. For the full list and other information, check out the event's Facebook page.
One-day passes are $8 per person, but you can purchase a weekend pass for just $12 if you plan on going to the event on both days! Proceeds benefit the Chamber Foundation, an organization which promotes education and training programs for local youth and professionals.