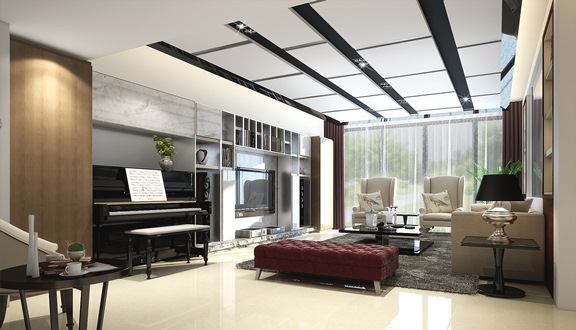 HERE ARE THE FIRST 12 IDEAS. THE OTHER 9 WILL BE INCLUDED IN TOMORROW'S BLOG POST.
You don't need to spend a bunch of money to have a beautiful and stylish home. You can create a comfortable as well as upscale environment in your home on a limited budget.
Here are the first 12 of the 21 ideas we think are just great to decorate, spruce up, or stage your home on a budget.
1. If your fireplace is outdated, how about re-covering it with slate or marble-look 3x12 tiles in a herringbone pattern? This is a great way to get a really high-end look for a very low cost. Here is inspiration overload on Pinterest: https://www.pinterest.com/explore/herringbone-fireplace/.
2. Create high impact for your built-in bookshelves by either painting the back of the bookshelves with a deep color that coordinates with the room or lining the backs with an interesting wallpaper. This is a way to give depth to the bookshelves and add some drama.
3. To create high-end decorative pillows for your sofas and chairs, use more expensive patterned fabric on the front of the pillow, and use cheaper fabric in a sold color for the back. You may be able to get find small remnants in some beautiful fabrics that will be enough for the front. The backs of the pillows are often hidden on your couch and chairs anyway.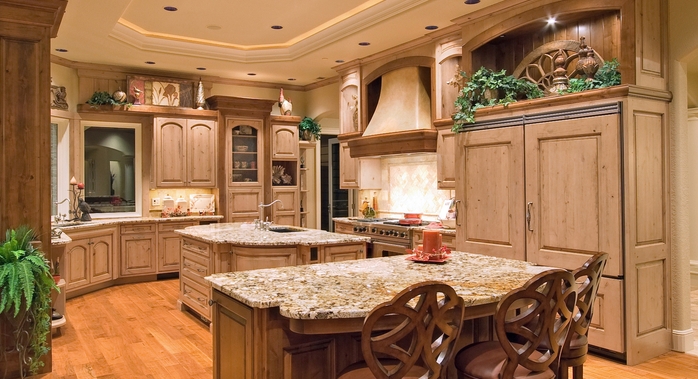 4. Greenery cozies up your spaces. But let's face it, not all spaces have the right light to grow healthy plants. If you have any beautiful bushes or trees around your yard, cut the leaves and branches while they are green and healthy and preserve them so they stay beautiful year round. Fill large vases and other vessels with your preserved (and almost free) greens. They really can be beautiful. Here are easy instructions for preserving your greenery: http://onblissstreet.com/2014/10/how-to-preserve-greenery.html
5. Select furniture in a neutral palette and let smaller items like flowers, plants and pillows bring in color. That way, when you want to change it up, all you need to do is update your accessories.
6. Musical instruments or other items related to your hobbies and interests can become part of the decor in certain rooms of your home. Guitars, large bongo drums, and other interesting instruments can become a focal point in an otherwise bare corner of your living room or bedroom.
7. If you have an accent table or other piece of wood furniture that doesn't really work with the rest of the room, instead of buying a new piece, why not use a long table runner and decorate the top of the table with accessories that draw attention to the top. You also might want to consider painting the piece in a color that coordinates with other pieces in your room. Here are instructions for achieving a quality finish on painted furniture: http://www.wikihow.com/Paint-Wooden-Furniture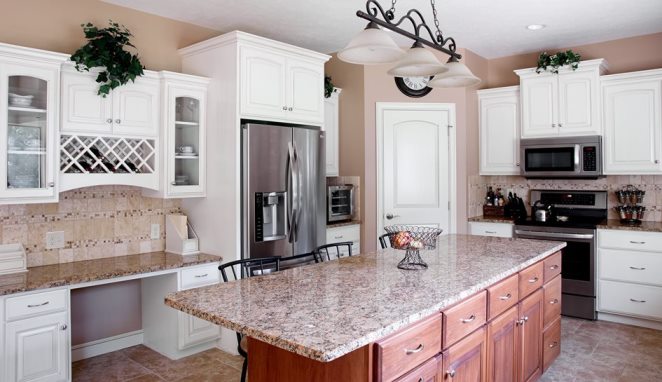 8. Make a chair rail in your dining room. It's not difficult or expensive to do. For a classic look, paint the wall a different color above and below the chair rail.
9. Install new faucets in your kitchen and baths. It's amazing how much of a difference modern updated faucets can make. You don't need to spend lots of money. When choosing new faucets, buy ones that seem a little larger than you need.
10. Another small and inexpensive item that anyone can do themselves, is to install new drawer pulls and cabinet knobs. There are so many different choices available in the home improvement stores, Ikea has a great selection, as well as a plethora of online sources.
11. If your kitchen cabinets are boring or shabby, paint them. Painted kitchen cabinets are all the rage. People are loving white, off white, and shades of gray, green and blue for kitchen cabinets. Check out some of these painted cabinets on Pinterest. You will be inspired: https://www.pinterest.com/explore/painted-kitchen-cabinets/
12. Spruce up your entryway. Paint your front door an unexpected color that makes your house look terrific. Replace your welcome mat. Either refinish or paint your house numbers, or purchase new fanciful house numbers that add some pizzazz. Check out some of these: https://www.pinterest.com/explore/house-numbers/
Hopefully, you got an idea or two that you can use! If you are planning to sell your home soon, Contact Us. We can come by and help you decide what you should do to spruce up your place to get the most from your investment.