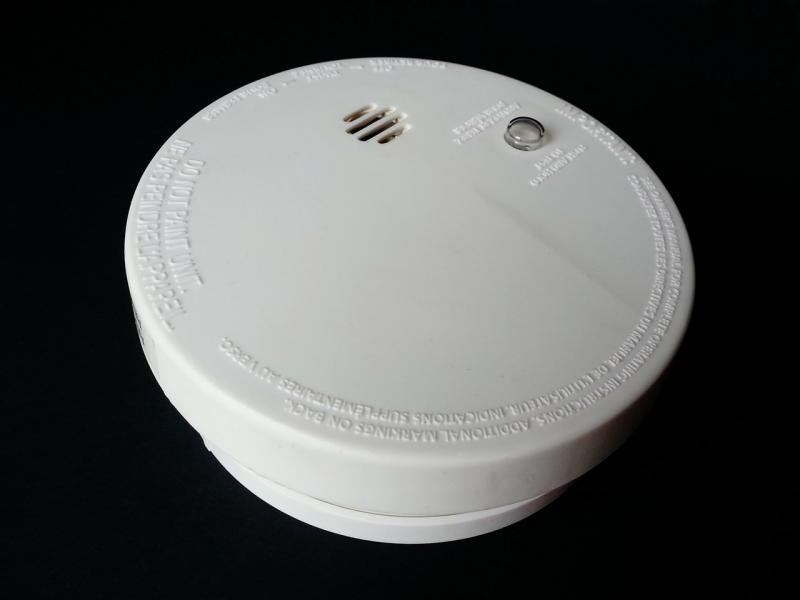 Smoke alarms are an absolutely vital part of any building's safety and security system, which means that you should be very careful to keep your home's alarms working properly. It can be easy to forget about those little devices that are perched up on the ceiling, but they need to be properly maintained and positioned in order to provide maximum protection for you and your loved ones. Keep reading to learn about some of the most common mistakes that home owners are making when it comes to their smoke alarms.
Still aren't convinced about the importance of smoke alarms? According to the National Fire Protection Association, nearly 3 in 5 (57%) home fire deaths occurred in homes with either no smoke alarms or smoke alarms that weren't working at the time! Compared to homes with working alarms, the rate of deaths per 1,000 fires was over twice as high in homes with no alarms or no functioning alarms (12.3 vs 5.7).
Avoid Poor Positioning
The simplest mistake that you can make is placing the smoke alarm in the wrong spot. It might seem like any patch of ceiling is as good as another, but you should be strategic about how you have your alarms positioned. For instance, placing the alarm near a vent or window can expose it to drafts, which can result in a high rate of false alarms. Placing a smoke detector within 10 feet of a source of moisture such as a shower is also a bad idea, as the humidity can damage the unit over time. Finally, keep the unit at least 20 feet from the oven/range, unless you enjoy resetting it every time you cook.
Don't Skip Rooms
For maximum protection, you should have a smoke alarm installed in every bedroom (to wake up an occupant in case of a fire) as well as in every area of the home outside a bedroom (for earlier warning). Many homeowners make the mistake of skipping a floor of their home, especially their basement; however, you want every floor to be covered.
Vary Your Alarm Type
There are three types of smoke detectors widely available on the market: ionization, photoelectric, and dual alarms that combine both methods. Ionization alarms are better at detecting fire with actual flames, but are more prone to false alarms. Conversely, photoelectric units are better at detecting smoldering fires that produce large amounts of smoke; this makes them less likely to give a false alarm, but slower to detect a fire that flames up suddenly. You might want to consider using both types of alarms (either independently or in a dual unit) in your home to provide as much protection as possible. Of course, since most fire deaths are caused by smoke inhalation, you should always be sure to include photoelectric units at a minimum. You can read more about the different types of alarms, as well as see suggestions on which models to buy, by clicking here.
Maintain Your Alarms!
Look, we all know how easy it is to ignore smoke alarms for YEARS, but it's important that you test each unit semi-regularly to ensure that it is still functioning. It's also important to actually replace the unit's batteries when it starts chirping, rather than simply taking them out to stop the noise. Finally, even if the unit seems fine, it should be replaced after about ten years.
Don't be caught unprepared! Following this simple advice will go a long way toward preventing tragedy when disaster strikes. You can read more about keeping your smoke alarms in top form by reading this article from Realtor.com.