FHA Lowering Mortgage Insurance Premium by .5%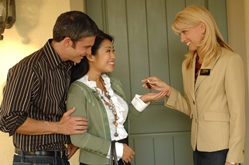 It has just been announced that the FHA will lower its mortgage insurance premiums from 1.35 percent to 0.85 percent. This reduction could save a borrower $1,000 a year on a $200,000 loan. That $84 per month can make a significant difference for first-time homebuyers who will be able to qualify for more home for their money.
It appears the FHA made this decision to increase its share of the mortgage market. Since Fannie Mae and Freddie Mac are now offering a 3% down payment loan program, many buyers looking to buy with the least amount of money down will be attracted to this new financing option.
This is all good news for borrowers and for home ownership, and we expect to get more good news in the near future.
FHA Lowers Its Harangued Mortgage Costs -
Responding to recent calls from industry leaders and associations, the Federal Housing Administration announced it will lower its insurance...
[NAR Daily News Magazine]