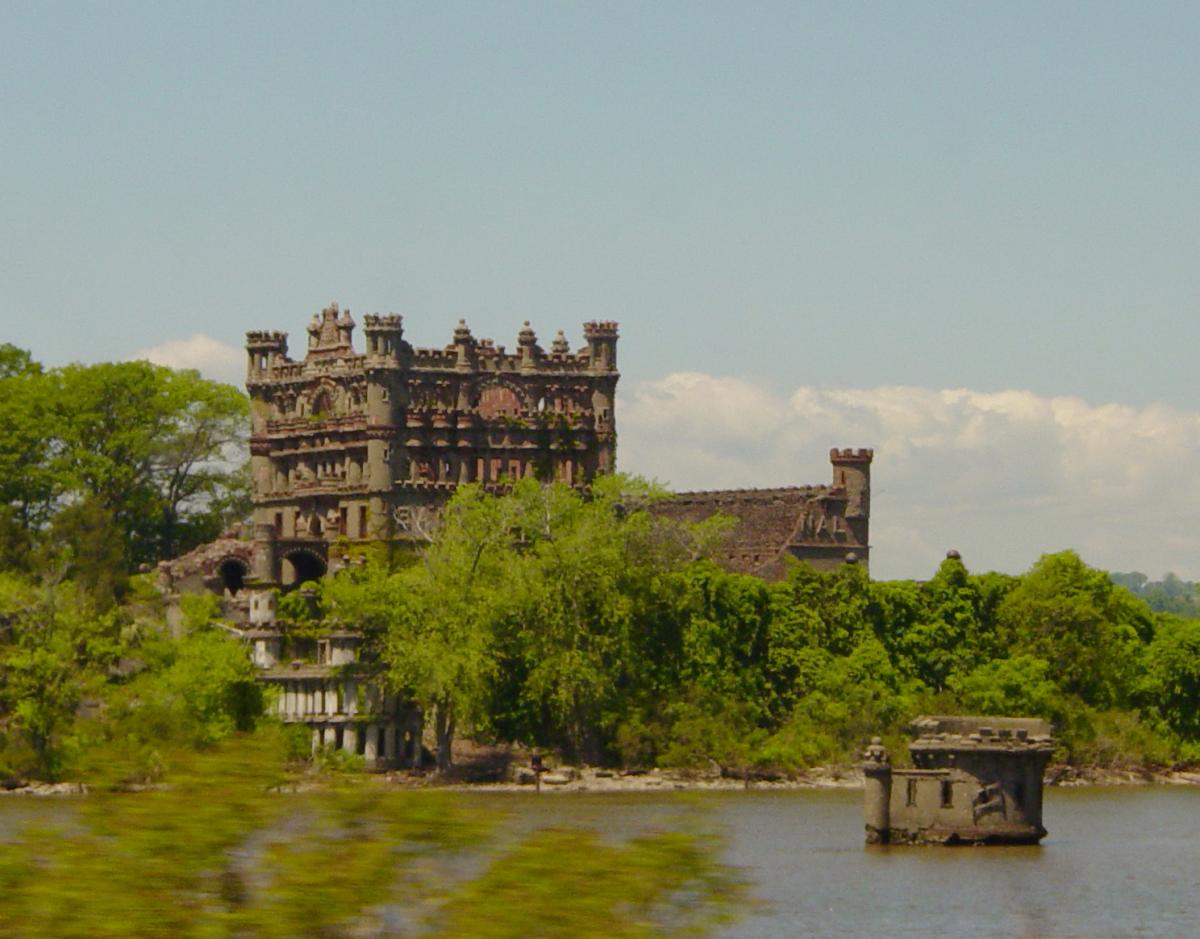 Have you ever been to Bannerman Castle? This fanciful structure sits on Pollepel Island, a small piece of land on the Hudson River which is often referred to by the castle's name. If you enjoy a bit of adventure, then take an evening to explore the island and see a classic film by signing up for Movie Night on Bannerman Island! Any evening featuring a cruise to an island castle is bound to be one you'll never forget!
Pollepel Island is a 6.5-acre island in the Hudson River located just south of Beacon. It is best known for Bannerman Castle, which was built in 1901 as a military surplus storage facility, but is now a historical landmark owned by the New York State Office of Parks, Recreation and Historic Preservation.
The Bannerman Castle Trust, which preserves the island, offers several events and tours in order to promote its historical and cultural significance within the Hudson Valley. Movie Night on Bannerman Island offers guests the opportunity to take a cruise to and from the Island, enjoy a tour of the Island when you arrive, and watch a screening of a classic movie while you're there.
Click here to check out the various tours and showtimes that are available. Upcoming movie nights on the island include screenings of:
Island of Lost Souls (1932) on September 7.
The Phantom of the Opera (1925) on September 28 & 29.
The Mummy (1932) on October 6.