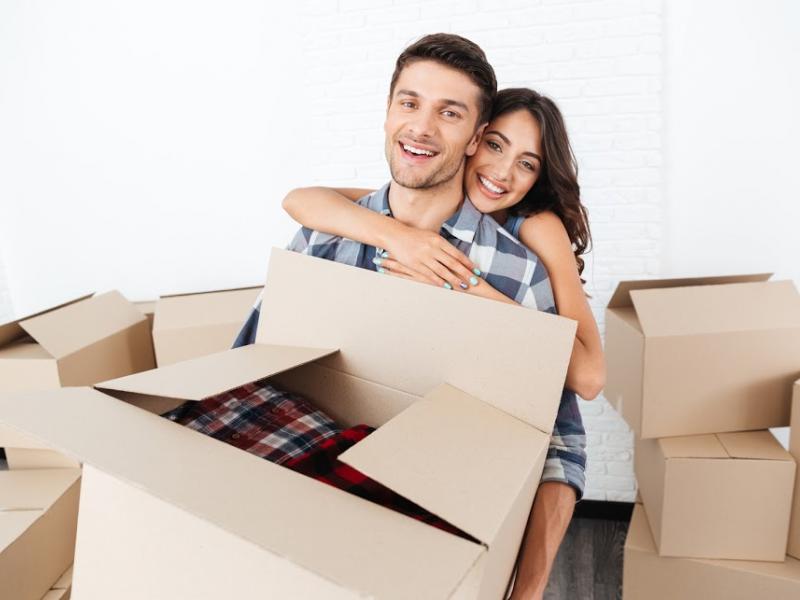 Even though the circumstances pertaining to the COVID-19 pandemic are affecting every scope of our lives there are certain things that have to happen whether we have a stay at home order or not. So if you are in the situation that you have to move then there are certain precautions that you can take to make the process go as smoothly and safely as possible. If it is at all possible that you can wait then it may be something you should think about. However, at this point there is no concrete evidence that says this all will be over anytime soon.
Moving can be a very stressful time and with all these restrictions it can add even more stressers. It is imperative that you try and limit any exposure that you can so asking friends to help is not really an option. Hiring a moving company that can take proper precautions is the smartest way to move during this time. Typically when you decide to move you try and find boxes wherever you can find them. Purchasing boxes from the movers is the best way to go in this situation. You can guarantee that fewer people have handled them.
In order to limit the number of people that come to your home you should try and set up with your moving company a virtual estimate of the move. By using a video call they can see what is included in the move and have an understanding of their obligations. Be sure to measure any large items so that they can be prepared to handle them. When discussing the move you can make sure that all the workers that will be facilitating the move will be wearing the proper protective gear and go through the proper health screenings.
While you are packing it is important that you disinfect as you pack. Everything that the movers may possibly touch should be properly wiped down for their safety. Washing your hands frequently and wearing a mask while packing will reduce the risk of transmitting anything. The option for the moving company to pack and unpack your property may be appealing to some. During this time it is not the best option since it is more important to limit the time that the movers are in your space. Of course if you are unable to pack your own items you will have to be very diligent about disinfecting your property when the movers are finished. It is also not a bad idea if you are unpacking yourself to give everything another once over to be absolutely sure that you have covered the bases when it comes to cleaning.
When it comes to the actual moving day it is important that only one or two people are present to oversee everything. Appoint someone as the point person that the mover can go to if any issues arise. Although you may be able to choose a "no-contact" move some people prefer to have at least one person there to be able to have an eye on their property as it gets transported.
Right now we do not know what the future will bring but as long as you do your best to be as cautious as possible then everything should go well. Hopefully we can get back to a time where a bunch of friends gathered to help you move with only the promise of food and drink to seal the deal. We have to do our best to limit out interactions all while trying to pack up and start a new time in a new space. With some common sense changes everything will work out fine.