Many Opportunities to Buy New Construction in Dutchess County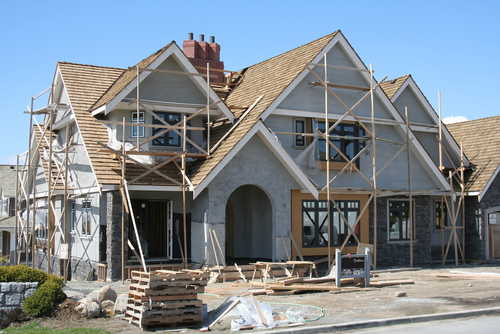 Are you a potential home buyer in the Mid-Hudson Valley who just can't find the right home? Well you're not alone. There are lots of frustrated buyers out there who have already looked at everything in their price range but just haven't found the home that makes them want to pull the trigger.
There is some good news this Spring and Summer. Builder confidence is up. This means more builders (and their banks) are investing in new subdivisions. This has created many more opportunities for buyers.
In Dutchess County alone there are hundreds of opportunities to either purchase a newly-constructed home that is 'nearly' completed, get on the ground floor of a home that has just been started, commit to build with the builder in a new subdivision, or purchase raw land and hire your own builder.
There is new construction ranging from as low as $229,900 for a 3-bedroom 1,456 sq.ft. home in Hyde Park to a $2,999,999 7,000 sq.ft. mansion on 60 acres in East Fishkill. There is also land available all over the county that you can purchase to build your own home.
We're glad to see the building industry coming back strong, and it couldn't happen at a better time than when inventories of used homes are so low. Some buyers who would not have otherwise considered new construction are now buying new homes.
We're here to help you navigate the process every step of the way. We can advise you on the new subdivisions, price ranges, construction loans, and the overall building process. Contact Us to be your guide and help you find that perfect place.