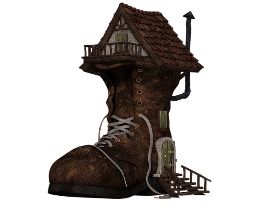 Keeping your home safe just takes a little thought and the development of some good maintenance habits. Routine maintenance tasks are very important to ensure the integrity of your home's safety features.
With more accidents happening at home than anywhere else, home safety is very important, and something worth your regular attention.
Here are 5 tips to keep your home safe for your family and guests:
1. Test your smoke and carbon monoxide detectors on a regular schedule.
One of the 'rules of thumb' that many people practice is to check these life-saving devices every 6 months when the clocks are turned forward in the Spring or back in the Fall. We are recommending that you check them, at a minimum, once per quarter. Don't count on hearing the chirp to let you know the battery needs replaced. Units can fail and not give you a warning.
2. Clean your dryer lint screen before every use, and clean out the dryer vent at least once a year.
Reduce the risk of a dryer fire and keep your machine running efficiently. Even if you regularly clean out your lint screen, dryer vents can become clogged after an extended period of time. We recommend cleaning out the vent once a year. If you are a do-it-yourselfer, here is a link to easy and clear instructions for doing it right. http://www.wikihow.com/Clean-a-Clothes-Dryer-Vent
3. Safeguard your walkways and stairways, inside and outside.
The outside walkway to your door(s) are prime spots for a slip and fall accident. If you have cracked or uneven areas, you should fix them as soon as possible. Also be sure to keep sidewalks and steps clear of snow and ice accumulation in the winter. Your inside stairs should be kept clear of toys, books and laundry . . . all contributors to falls. Make sure handrails are installed on all stairs (inside and outside) and that they are secure and not wobbly.
4. Maintain fireplaces, wood-burning stoves, and take caution with candles.
Any time something is 'on fire' in your home, you should approach it with caution. If you use your fireplace or wood-burner fairly often, have a professional clean out your chimney at least once a year. Also, if you haven't used your chimney for a long time, have it inspected before using it. Animals and birds can build nests that can cause clogging and fires, as can a creosote buildup from years ago. Keep candles away from kids, pets and anything flammable, and be sure all candles are in secure 'holders' so they won't tip or fall as they burn down.
5. Use extension cords wisely.
Extension cords are meant to be used on temporary basis and should not be used in place of permanent wiring. When using extension cords, be sure to use grounded cords for like plugs. Keep the excess cord securely wrapped and out of the way of pets and children.

Keeping your home safe by regular upkeep and safety common sense goes a long way to keep your family and guests out of harms way.