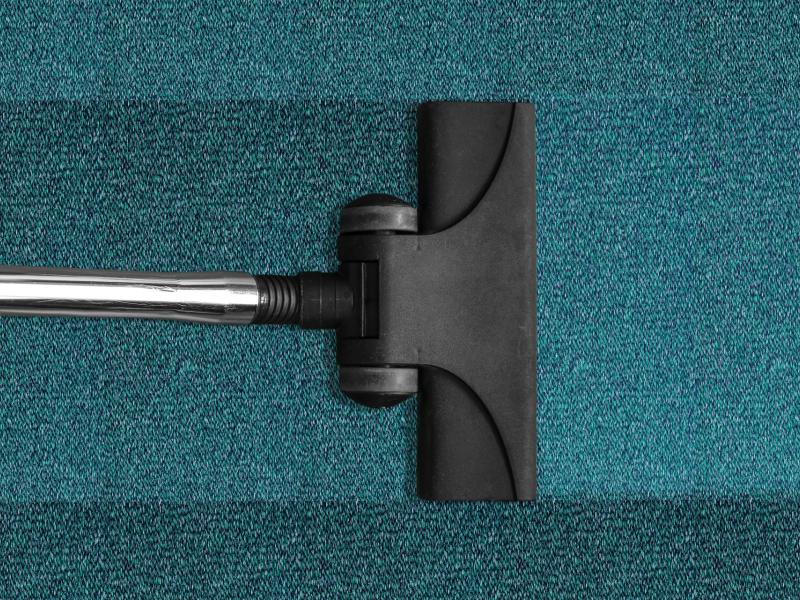 So you have found the home of your dreams and you are finally moving out of your old house. This is the time you can really get to some of those cleaning and repair projects that might have been overlooked when you first listed your home. While you probably got some of the larger repairs out of the way when you decided to list these might be some of the small things that you may have not noticed. By doing these simple fixes your home will show in a much better light.
You've moved out all or most of the furniture and you look down and see a not so fresh carpet or hardwood floor. Now is the perfect time to tackle the large swaths of flooring that may have been hidden under the furniture. Carpet cleaning can be a simple chore if your carpet is relatively new and stain free. By using products that you can buy at the store you can present a clean carpet. Stores will also carry an array of products to treat stains so along with some elbow grease you can work on getting those taken care of as well. If your carpet is beyond some store bought products then you can enlist a company to come in and deep clean the carpet for a cost. Hardwood floors are on most everyone's want list when it comes to a new to you home. Make sure they are sparkling when you leave by using a product that will make them look their best. Most hardwood cleaners have isopropyl alcohol in them so that they dry quickly. If you want to stay away from harsh cleaners you can combine a capful of white vinegar to a gallon of water to make a solution that will clean your hardwood effectively.
Of course you are going to be taking a majority of your wall hangings and pictures with you when you move so that leaves holes in the wall and it may even reveal that your paint has faded over time. Patching the holes can be a simple spackle job or may be a bigger job that requires some joint compound. If you have recently painted then hopefully you were smart and kept some extra paint for just this situation. After fixing the holes you can spot paint and they will be good as new. If you don't have any of the same paint then you need to decide if you want to match the paint or start all over. Depending on the condition of the paint, or if it's perhaps in a bedroom that has a bold color, you may be better suited to a total repaint job. Every real estate agent will tell you to go with a neutral paint scheme when trying to attract buyers to your home.
Replacing the hardware on your cabinets is another simple way to update the look of your fixtures and all you need is some free time and a screwdriver. Make sure before you purchase anything new that you measure the pulls so that you can get the right size. Multiple trips to the hardware store may be your tradition when you tackle a home improvement job but if you are wise you can avoid extra trips. Wall outlet covers are another quick switch out if you are not dealing with any broken ones or outlets that are compromised. If you do have any issues be sure to contact an electrician so that he can take care of any potential hazards.
If you don't have the budget for full on remodel it is always a good idea to try and find the small things that you can do on your own that will make the most difference. Replacing wall fixtures or perhaps switching out bathroom fixtures with water conservation in mind can be a real selling point.
Doing what you can to improve upon your home will go a long way when you are trying to sell. Although it is wise to do what you can yourself to save money if you don't possess the skill to complete these tasks it is wise to find someone who does. Perhaps they are related to you and will work for food. It's important to make sure the tasks are done right so your agent will have an easier time selling your home.