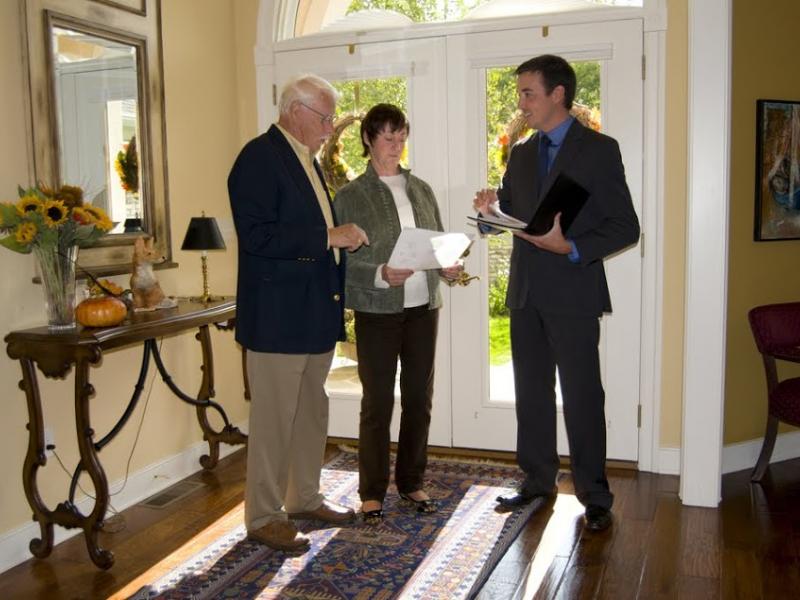 So you have finally decided to ditch apartment living or maybe down size your current home or perhaps a new addition to the family is on its way and you just don't have the space in your current home. These are all good reasons to start the home buying and selling processes. Then you must ask yourself "Do I really need a real estate agent?" and the answer is - Yes you do! This is one of the largest purchases you will ever make in your life and it is safe to say that the real estate market can be a vast and confusing process and you should really have an expert looking out for your best interests.
First of all, your agent is a trained professional that is poised to navigate the world of real estate. Did you know that there is an actual language of real estate full of abbreviations and acronyms that your agent is trained to recognize and understand? This helps in searching for that perfect home with all the features you are looking for. Once you find a home that you want to make an offer on there are scores of documentation and paperwork that must be dealt with. They are trained to make sure that this process goes as smoothly as it possibly can.
By hiring a local agent in a specific area can be beneficial to you as well. They can be in tune to the neighborhood that you may have your eye on and be able to direct you in a way that can find you a property that you may have not known about. Sometimes they have access to properties that are not always being advertised to the general public quite yet.
A real estate agent tries to surround themselves with everything you may need to go forward with both a home buy or sell. They try to create a network of people and businesses that can assist with all your needs whether you need an upgrade to your home before you list it or to help you find a good mortgage broker for a new home.
Once you have decided to buy a certain home or someone has made an offer on your current home then you know that negotiations are about to begin. A Realtor can help you draw up a contract that will be in your best interest and make sure that everything will be taken care of. In this current market there are the possibility of bidding wars and all sorts of different things that you might encounter and it would be wise to have that experience working for you in those situations.
The National Association of REALTORS® is the largest trade group in the country. They represent 1.4 million members. Not all real estate agents are REALTORS® and the difference between them is that REALTORS® are held to a Code Of Ethics that they must adhere to. While this is not required it may be something that you will want to look for when searching for someone to assist you when purchasing or selling a home. Choosing someone who is a REALTOR® will give you peace of mind when entrusting such a big event to someone.
Even though your agent is being paid to do a job it covers a wide territory of duties that may not fall under normal work environment conditions. These people are fully invested in helping you buy or sell your home. Working sometimes all hours of the day and night to find the perfect space for you and your family. It is important to find someone that you can work well with and understands your wants and needs.
If you are interested in buying or selling a home please check out our Offices and Agents page to contact someone that can answer your questions.