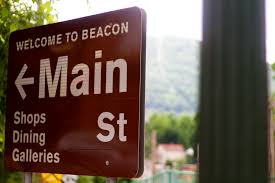 Want to enjoy your visit to Beacon, New York, even more? Stay in one of its two new gorgeous and elegant hotels!
The first new hotel is the 12-room Inn & Spa at Beacon, located on Main Street's western end. The lobby also serves as an art gallery for the works of Anamario Hernandez, a celebrated Mexican painter best known for her still-life works. Hernandez will be on hand for the gallery's official christening on Saturday, May 13. Guests can also enjoy the spa services, including massages, facials, and scalp treatments, and fine dining.
Also located on Main Street is the new 12-room Beacon Hotel and Restaurant.The building dates back to 1875 and has been newly remodeled into a gorgeous industrial space. The on-site restaurant and bar opened earlier this year and currently serves brunch on Saturday and Sunday and dinner 5 days a week.
Don't miss the opportunity to stay, eat, and play at one of Beacon's great hotels, restaurants, museums, and all the outdoor fun.