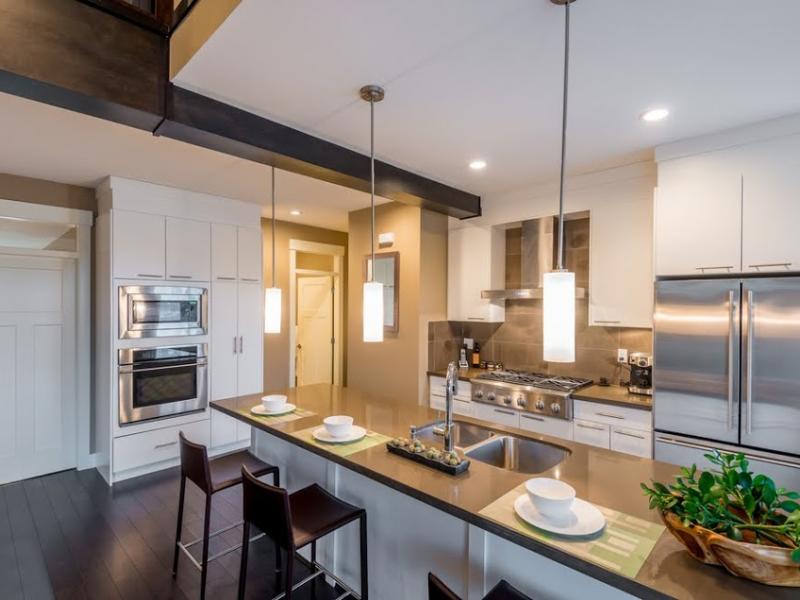 When you are trying to sell your home you may learn that as you have lived in your home there may have been some updates that you may have overlooked over the years. Doing these updates can help you in the increase the value of your home and in turn it may help with the bottom line. Sometimes the simplest of changes can make the biggest difference.
The first impression a potential buyer will see is the front of your home and perhaps the lack of curb appeal. Improving the look of the front of your home will give your home a more positive feeling that can transfer throughout the home. If your home hasn't had the siding updated in many years you might want to consider investing on something new. Depending on where you love you may even get insurance breaks by choosing something that will minimize risk such as fire resistant or termite resistant materials.
Along with the facade of your home replacing or installing a new garage door can help spruce up your home. It is also a good investment to choose the right type of door that suits your needs. A door with insulation can help on your utility bills and a door with increased safety features will be a good idea if you have young kids.
Of course you don't want to only focus on the outside of your home. The best room in your home to update is the kitchen. Although you may want to go all out when remodeling it is best to keep an even mind when choosing what to replace and add. Going overboard can cost more than you can typically get back in your investment. By choosing middle of the road energy efficient appliances you will save money both in the beginning and in energy savings. Finding places where you can refurbish and not replace can help your bottom line as well. Updating your kitchen space will benefit your family and any future family that may buy your home.
Whatever upgrades or updates you choose to do it is important to keep some options for the new owners to choose as well, Investing in classic, time tested options can work to your benefit. Refinishing any hardwood floors that you may have can give your home the look that will pay for itself. Painting rooms that are in need of a refresh will give your home a clean slate to work from.
When choosing what to update it is important to not go over your budget and end up losing money on your investment. Be sure to think carefully on any projects that you may want to do and implement them as you can. If you are interested in talking to someone about buying or selling your home then head to our offices and agents page to connect to someone that can help.