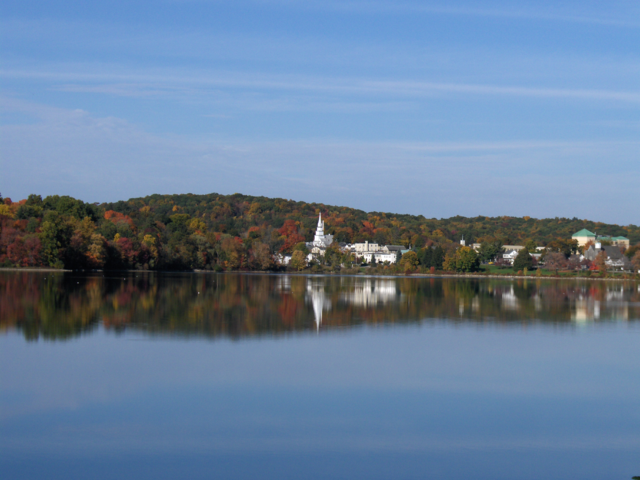 The town of Carmel in Putnam County, New York, borders Westchester County, and is located approximately 50 miles north of New York City and approximately 10 miles west of Danbury, Connecticut. Its broad vistas, lakes, reservoirs and woods attracts homeowners seeking refuge from the hassles of city life and the burdensome costs of owning a home and living closer to Manhattan.
In the early to mid-nineteenth century, Carmel and in particular, Lake Mahopac, became a popular vacation spot for city dwellers that had discovered the area's beautiful lakes and rural charm. Hotels and cottages sprang up along the lakeshore allowing visitors to enjoy swimming, boating, skating and all sorts of summer and winter activities. Nowadays, the Carmel area has become a commuter town for residents working in New York City and Westchester.
The main attraction of living in Carmel is its abundance of parks and nature. There are many parks in the town, including Sycamore Park with sports fields and a beach area, and Volz Park with great views of Lake Mahopac. There is also access to the 40 mile long Putnam County Rail Trail.
Carmel is the perfect place to live for anyone looking for a beautiful and semi-rural setting while being within 60 miles from New York City.
Javascript is required to view this map.