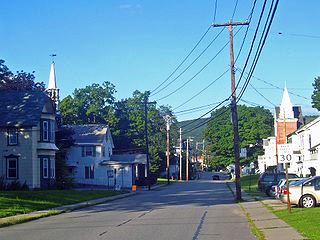 The Town of Dover is situated on 56.3 square miles on the eastern boundary of Dutchess County, north of Pawling, south of Amenia, and west of the State of Connecticut. Dover's eastern border is the New York/Connecticut state line.
As of the 2010 Census there were 8,699 residents in the town of Dover, which encompasses Dover Plains and Wingdale, as well as several other small communities.
Although Dover has no major highways, it does have 2 major thoroughfares. Route 22 crosses from the Pawling town line to the Amenia town line. Route 343 goes through town as well.
Metro-North Railroad's Harlem Line runs through Dover with two rail commuter rail stations in town, with service to New York City via the Harlem Line, with the Harlem Valley – Wingdale at the former State Hospital & Route 22, and the Dover Plains right in the town center. Trains leave every two hours in each direction during middays, evenings and weekends. In rush hours, service in the peak direction operates about every 30 minutes.
The Appalachian Trail also runs through Dover.
Photo: Dover Plains, NY looking east from Route 22, author Daniel Case.
Javascript is required to view this map.