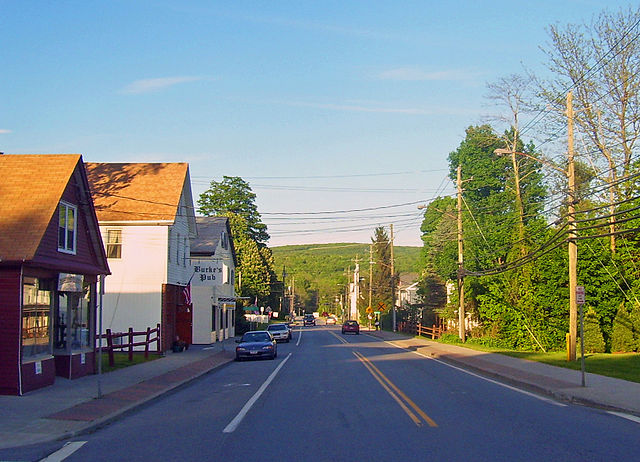 The Town of Patterson, New York, is located in the northeast corner of Putnam County, bordered by Dutchess County in the north and the State of Connecticut on the east. It is approximately 65 miles from Manhattan with commuter rail service to New York City via the Metro-North Railroad at the Patterson train station in the town center.
Open space is the key element in defining the semi-rural charm and scenic beauty of Patterson. It is home to many town, county, and state owned parks, nature preserves and areas of special interest such as The Great Swamp. Together they provide an opportunity to enjoy nature's beauty throughout the four seasons. While the parks provide recreation such as swimming and softball, the preserves provide opportunities for hiking and birdwatching.
Patterson's small town charm and semi-rural beauty makes it a beautiful town in which to live or to visit.
Photo by: Daniel Case, CC BY-SA 3.0 <http://creativecommons.org/licenses/by-sa/3.0/>, via Wikimedia Commons
Javascript is required to view this map.