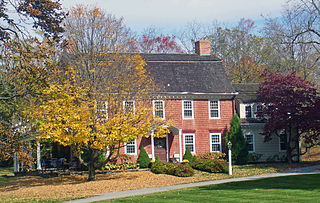 The town of Pleasant Valley is situated on 33.2 square miles in central Dutchess County, NY. Pleasant Valley is a rural–suburban community distinguished by its three main hamlet areas: Pleasant Valley, Salt Point, and Washington Hollow.
As of the 2010 census the population of Pleasant Valley was 9,672, up from 9,066 at the 2000 census.
A section of U.S. Route 44 goes through the town in a southwestern-northeastern direction. It intersects with the Taconic State Parkway, which is a north-south highway, in the northern part of the town.
Photo: Main house, Newcomb-Brown Estate, Pleasant Valley, NY, author Daniel Case.
Javascript is required to view this map.