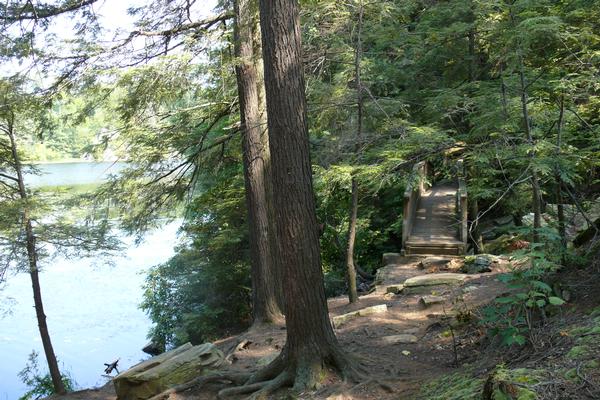 Putnam Valley, nestled in the Hudson Highlands, is known as "The Town of Lakes". It is less than an hour from midtown Manhattan by car, but feels like it's centuries away.
The town includes several lovely lakeside communities on it's many lakes, including Lake Peekskill, Oscawana Lake, Cortlandt Lake, Lake Mohegan, and Indian Lake. If you love to fish, boat and swim, and enjoy spectacular views, Putnam Valley may be the perfect place for you to live.
Nature lovers find a lot to do in Putnam Valley. The 14,000+ acre Clarence Fahnstock State Park has miles upon miles of hiking trails and a swimming beach at Canopus Lake. In the winter, residents and visitors cross-country ski or knock about on snowshoes in the Winter Park.
The retreating glaciers of the last ice age did much to shape the landscape of Putnam Valley, including the shearing of hills leaving the glacial deposits of stone and large boulders. This makes for a rugged terrain that's great for hiking, climbing and great views.
Photo by: Tim1337, CC BY-SA 3.0 <https://creativecommons.org/licenses/by-sa/3.0>, via Wikimedia Commons
Javascript is required to view this map.