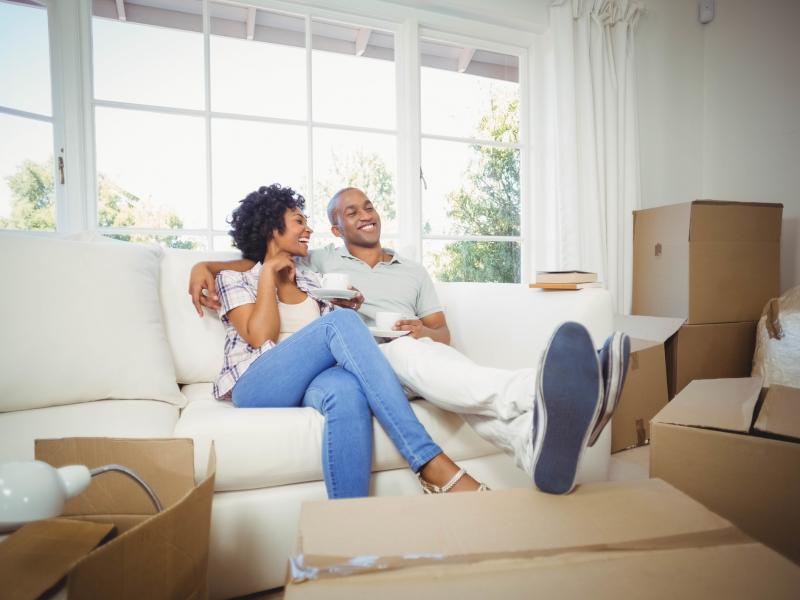 Are you planning to buy a home for the first time? It may seem daunting, but it doesn't have to be.
Start preparing now to ensure the process goes smoothly and you are able to achieve your home buying goals.
Here is some sound advice for buying your first home.
1. If you haven't done so already, get copies of your credit reports from all 3 major credit bureaus.
You're entitled to one free copy of your credit report every 12 months from each of the three nationwide credit reporting companies. Order online from https://www.annualcreditreport.com/index.action, the only authorized website for free credit reports, or call 1-877-322-8228. If any of your reports contain inaccuracies, or if you have disputes with any of the creditors on the reports, this is the time to get them fixed.
2. Check your current credit scores.
Most credit card companies, and some banks, will provide you with your credit scores online for free. You can also sign up for free at Credit Karma. If you're not already monitoring your credit scores, you need to be doing it now. It's important to see where you stand and if you need to do any work to get where you need to be. Keep in mind that the better your credit scores, the better your options of interest rate and loan terms will be.
3. Create a budget.
Look at your monthly spending to see what you can afford for principal, interest, taxes and insurance. If you're paying rent now and still have plenty of cash available to do all the things you want to do, start with that number, and add in a few hundred extra dollars a month for maintenance and repairs that you don't have in a rental.
Don't max out your monthly income on mortgage payments and wind up house poor. You will surely regret it later. Make sure you have enough money to pay for unforeseen expenses. Some financial advisors recommend setting aside 1-2% of the value of the home each year to pay for those 'inevitable unforseen expenses'.
You also want to have enough discretionary income to enjoy your life, take vacations, and maintain the lifestyle you desire.
Use Google's simple mortgage calculator to determine what price range of homes you can buy based on your budget. This is just to give you a general idea. When you apply for a pre-approval with a lender, they will give you an accurate determination.
4. Start looking at homes online.
Assuming you're already on our website if you're reading this post, search for homes in your general price range that are in the areas where you want to live. Our website has all properties listed for sale in the Mid-Hudson Valley region of New York, so you're sure to get accurate information directly from the multiple listing services. On the property details pages you can see what the annual taxes are on each home, which is an important number for your monthly budget.
Keep in mind that homes are selling very quickly now as buyer demand is high and interest rates are low, so the homes you are looking at now probably will not be available to purchase when you're ready to buy. The idea is that you can get a good feel for what you can buy within your budget.
5. Contact a REALTOR®
This is the right time to contact a real estate agent to discuss your situation and your goals. Your agent will answer all the questions you have at this point and discover how they can help you move forward. Be sure to share with your agent the specifics on where you want to live, and the features and amenities that are important to you and your family. It's good to have a list of 'must-haves' and 'like-to-haves' so your agent can help find homes that won't disappoint.
If you don't already have a lender that you are working with, your agent can recommend reputable lenders that they work with on a regular basis and can vouch for their service. Find an agent.
6. Get pre-approved for a mortgage.
Before contacting a lender and providing them with your information for a pre-approval, be sure to have your financial assets in order. Lenders will look at your bank statements for the past two months. So if you plan to make any deposits into your checking or savings accounts from other assets, you should do it before that 60-day window. Otherwise, you'll have to explain where any significant deposits came from in detail.
It's also important to avoid opening new credit accounts or loans, or acquiring any new debt, from this point on.
If you have significant debt or so-so credit, you should apply for a mortgage preapproval as early as possible to zero in on issues to fix sooner rather than later.
7. Start shopping for homes.
Once you have your pre-approval in hand, it's time to start serious home shopping. An experienced real estate agent who knows the area can advise you on market conditions and whether homes you are interested in are priced properly. Your agent can identify potential issues with a home or neighborhood you're unaware of, and they'll go to bat for you to negotiate pricing and terms.
8. What to do when you find a home you want to buy.
Your agent will prepare an offer to purchase with you. Some things to keep top of mind are: (1) Be clear about any contingencies, like the home inspection revealing costly issues or your mortgage approval falling through. If these terms are spelled out in writing with deadlines, you'll have an out if the transaction doesn't go as planned and get your earnest deposit back. (2) Get estimates from contractors on any repairs or upgrades the home might need before you close so you can plan for those expenses and buy some time to have the work done before moving in.
9. Don't make any changes to your financial position.
It's important to know that lenders will recheck your credit, bank statements, income and employment just before closing to make sure you' are still in a position to qualify for the loan. Making big purchases, taking out new loans or lines of credit, or even closing accounts can delay the closing or worse -- kill your loan altogether.
These first-time homebuyer tips should help you get moving in the right direction. Your real estate agent is an expert in home buying and, along with your lender, is a trusted resource for all your questions and challenges. Don't hesitate to contact your agent for all the guidance you need. That's their job, and they want to help you secure that perfect new home.