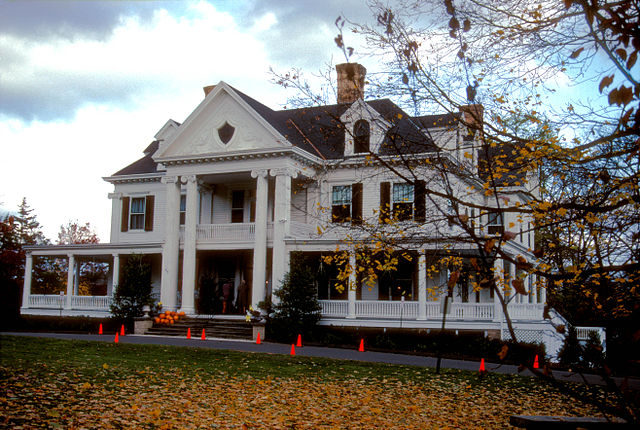 Located in the foothills of the Berkshire Mountains and a short one hour drive North from Manhattan, Ridgefield boasts a unique historic Main Street, a highly rated school system, a laid-back vibe, and has been rated the Safest Town in Connecticut.
Ridgefield is the perfect mix of a classic New England town with the sophisticated cultural offerings of a big city. With a walk down Main Street, while taking in the classic New England architecture, you can see how the community's Colonial history harmoniously blends with the richness of their cultural institutions. It is also a popular wedding destination.
Ridgefield has a vibrant art and cultural scene with many art galleries and museums, such as the Aldrich Contemporary Art Museam, and several entertainment ventues such as The Ridgefield Playhouse, The Prospector, and the Ridgefield Symphony Orchestra. It is also a great place for foodies, with unique venues for fine dining and casual noshes.
Ridgefield's abundant rolling hills, quiet ponds, and wooded forests offer many opportunities for hiking, biking, and water activities. Ridgefield's public open space of 5,200 acres makes up 23% of the town's overall land, and includes Aldrich Park, Bennett's Pond State Park, Brewster Farm, Florida Refuge, Hemlock Hills/Lake Windwing, Pine Mountain, Seth Low Pierrepont State Park, and the Weir Farm National Historic Site.
Photo by: ROY KLOTZ MD, CC BY-SA 3.0 <https://creativecommons.org/licenses/by-sa/3.0>, via Wikimedia Commons
Javascript is required to view this map.