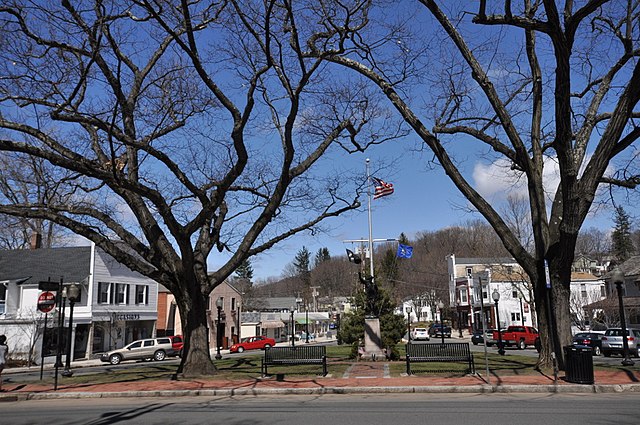 Bethel, Connecticut, is set in a scenic hilly terrain near the New York border in Fairfield County about 10 minutes from Danbury, and about 69 miles from New York City. Bethel is serviced by Metro-North with a train station right in town, making for an easy commute to lower Fairfield County, Westchester and Manhattan.
Bethel has the classic beauty and charm of old New England, with its quaint village center and historic landmarks, but at the same time is a thoroughly modern town with lots of attractions and activities.
With a genuine small town feel, affordable real estate and a great school system, Bethel is a great place to live and raise a family.
Photo by: Magicpiano, CC BY-SA 4.0 <https://creativecommons.org/licenses/by-sa/4.0>, via Wikimedia Commons
Javascript is required to view this map.