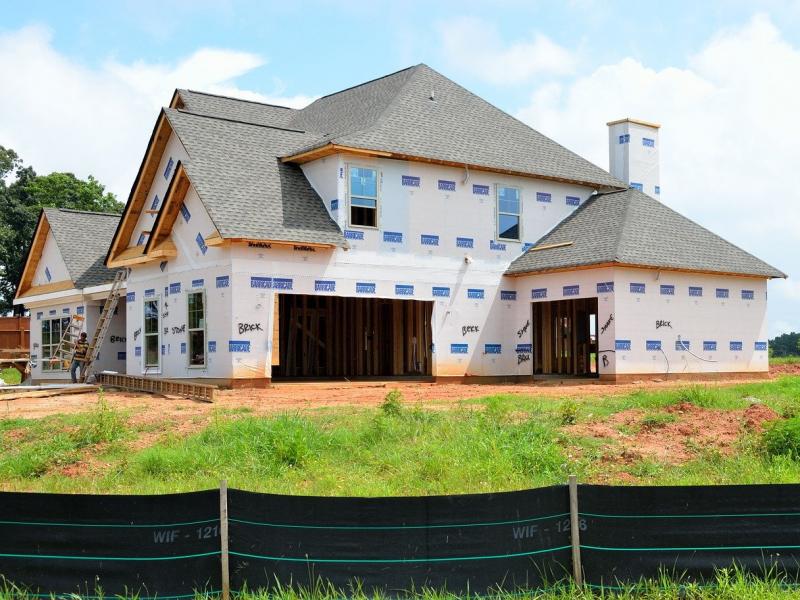 Whether you're buying a new spec home, a semi-custom new home in a housing development, or designing and building a custom home, there are some things you need to know about buying a newly-constructed home in order to avoid mishaps and disappointments.
To begin with, remember that preparation is key; you need to determine your budget and secure financing before you even begin house hunting. Get pre-approved by a bank or mortgage lender and decide how much money you want to invest in a new home. When deciding on a budget, be sure to not overlook the extra costs like property taxes, insurance, furniture, window treatments, landscaping, and maintenance. With a new home, there are often more costs after you purchase than when you buy an existing home that may have mature landscaping, window coverings, and other items in the home that you will need.
If you're considering buying a newly-constructed home, this post is filled with great advice that can help guide you through the process!
First, tell your agent all about what features you're looking for in a house and any preferences you have regarding location; he or she will round up the neighborhoods, builders, spec homes, and/or vacant lots that fit your needs. Also, look online for listings for new home construction so you can see what might be available now as well as get a feel for what you can get within your budget.
Here's some step-by-step advice in list form to help you quickly check off the important items of buying or building a new home.
It's a good idea to drive around a potential neighborhood and check out the amenities and the quality of the homes. Walk the community, ask homeowners about their experience, and visit the neighborhood at different times of the day to observe whether you and your family will fit in there.
Ask your agent to take you through any available model homes. When you find some possibilities that interest you, have your agent provide you with information about any homeowners' association fees and rules that might apply to the home before you get to the next step. Some associations are very restrictive and their rules may be a deal-breaker for you. Common rules that you might encounter are bans on storage sheds, certain paint colors or finish materials, solar panels, pet fences, or even vegetable gardens. Be sure to get all the potential costs and find out if the HOA can assess penalties for infractions.
Next, ask your agent whether cable and internet are readily available and, if so, from what companies; your new house will be wired for cable, but that does not mean the cable company offers service to your neighborhood. Learn what utilities are available, such as natural gas and public water and sewer. Also, ask your agent if they are aware of any future plans for the area and what might be built nearby.
It's a good idea to check out the builder. Make sure there are no complaints on file at the Better Business Bureau and ask your agent what their experience is with the builder's reputation. If you have an opportunity to speak to some of the homeowners in the neighborhood, you can ask them about their experience with the builder and if they have any unresolved issues.
Once you've decided which neighborhood works for you, and that you are comfortable with the builder, it's time to get a clear understanding of all of the standard features, upgrades, selections, and costs of building your new home. Ask the builder about amenities and upgrades. Amenities are features that benefit the entire community like a clubhouse, health and fitness center, or a gated entrance. Upgrades refer to added features or items you pay extra for to enhance your home, like certain types of flooring or appliances.
Get a feature sheet on the line of homes you're interested in and read them very carefully, then compare feature to feature. Find out what comes with the base home price. If you don't understand exactly what the builder is offering, ask and take notes. Not knowing can cost you considerable money. Make decisions on upgrades early in the process -- every change costs money. Investigate each option you're considering to see whether it would be cheaper to have the builder do it or to bid it out after you move in.
Once you decide to buy or build the new home, make your sales contract contingent on a final home inspection by a professional you hire. Never assume that because a home is newly constructed, it isn't going to have defects. Municipal inspections for code violations are nowhere near as thorough as an independent professional inspection. If possible, have the home checked during each phase of building, when potential problems are easier to spot. If the builder objects to this, consider it a red flag.
Warranties are one of the final things to consider, but that doesn't mean they aren't important! All new homes come with an implied warranty from the builder stipulating that any major defect of the structural integrity of the home must be repaired. Ask for a builder's warranty for a period of time following move-in (a year, for example) that covers any defects in craftsmanship. Preferably, this warranty should be backed by insurance.
Home warranties vary in length and what they cover and typically run from one to 10 years. Warranties on any appliances within the home are covered individually by their manufacturer. Make sure any warranty you receive explicitly states what is covered and what isn't, as well as the limitations for damages.
In conclusion, be sure you fully understand everything you are signing. There may be several items throughout the process that you sign such as change orders, punch list approvals, and, of course, the final closing papers. Take your time to read and ask questions; after all, it's a huge purchase with lots of moving parts. The more you know, the better prepared you will be!