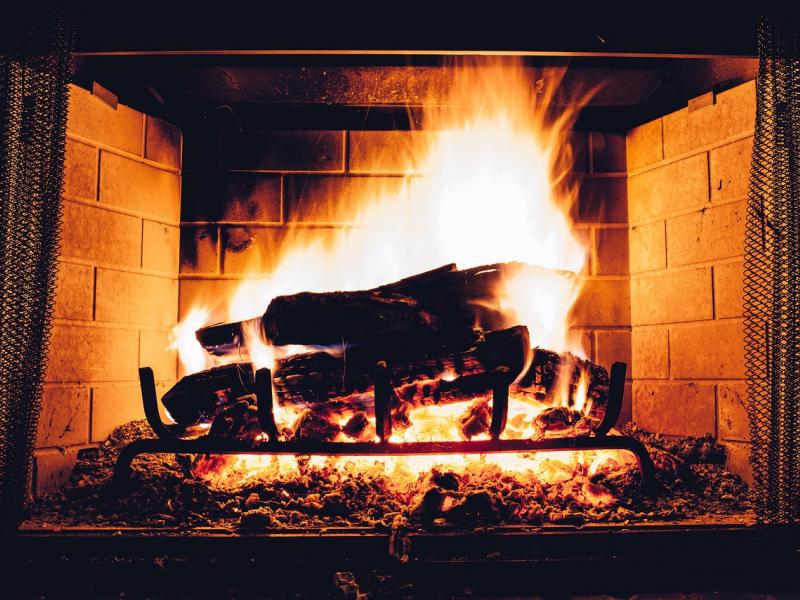 For many of us, it's hard to imagine a house with no fireplace, but this is increasingly becoming the norm in newly built homes. In fact, just 41% of single-family homes started in 2018 included at least one fireplace, according to the National Association of Home Builders (NAHB) and data from the U.S. Census Bureau's Survey of Construction. That percentage represents the lowest level since the NAHB began tracking the statistic in 2001 and might be the lowest level since 1973. Keep reading to learn why builders are foregoing this classic home feature and how its decline varies from region to region.
Why do I say that it "might" be the lowest level since 1973? It has to do with the specific number being tracked. Although the NAHB has only been tracking home starts with a fireplace since 2001, the Census Bureau has been tracking the similar-but-different home completions with a fireplace since 1973. Their tabulation shows that 44% of single-family homes completed in 2018 had at least one fireplace, tied with 1973 for the lowest percentage on record.
Regardless of the exact statistic being tracked, there is no doubt that the number of new homes with a fireplace is at a historical low and appears to still be declining. After hitting 52% in 2015, the number of starts with a fireplace has fallen rapidly, coming in at 47% in 2016, 44% in 2017, and now 41% last year. Each of these represented a new record low since 2001.
Why are fireplaces falling out of favor? The NAHB believes that the decline can be chalked up to an attempt at increasing affordability. They point out that relatively few buyers consider the feature "essential" for a home and that the likelihood of a new home having a fireplace correlates strongly with its price.
You might assume that there is a huge difference between the colder North and warmer South when it comes to building homes with fireplaces, but the variation between regions isn't actually all that large or consistent. For instance, although new homes in the Middle Atlantic and West North Central regions are most likely to include a fireplace (57%), new homes in the neighboring cold-weather regions of New England (48%) and East North Central (44%) are less likely to have one. In fact, those rates aren't far off from the West/East South Central rate of 42%. The lowest rates of fireplaces in new homes are seen in the Pacific region at just 36%.
What do you think? Are fireplaces an essential feature in a new home or are they a luxury that you could easily live without? If you would like to learn more or see graphs of fireplace trends over time and by region, check out this excellent blog post by the NAHB.