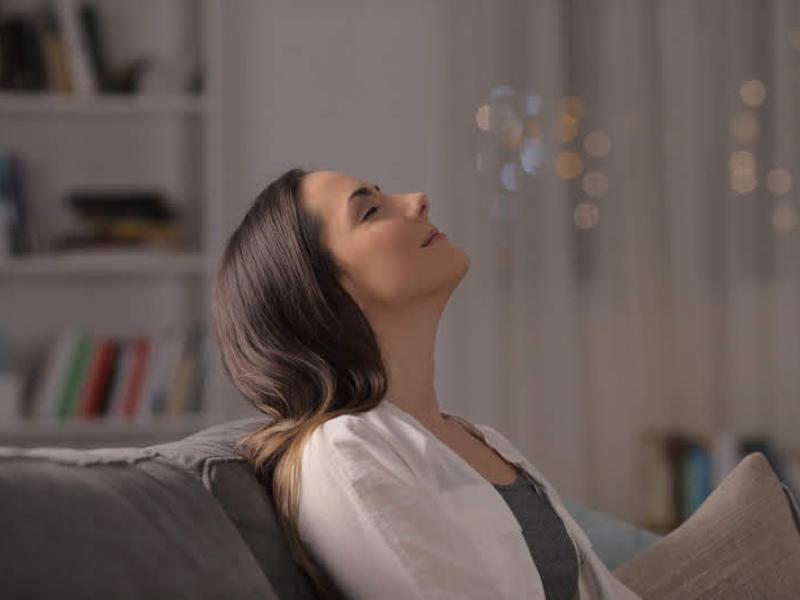 Space is at a premium these days with how our living situations are changing during the current pandemic. The more we have to stay home the more it feels like we are living on top of each other sometimes. This has many people deciding that they need to change the situation they are in and making moves from the city to the suburbs. The Hudson Valley offers the best of both worlds by supplying the small town feel with great access to the city. If making a move is not in cards for you then here are a few pointers that you can use to make the space you have the best it can be.
Finding unused space in your home can help you create a small oasis where you can set up a reading nook, a small crafting area, or even a writing area where you can journal or write out cards to send to loved ones. Anything you can do to designate the space will be helpful. Placing a rug on the floor that sections the area off will delineate where the spaces are separated. Anything can be utilized as a divider including a large potted plant or a high back chair placed in a good position. By placing these objects as barriers you are letting your housemates know that this area is sacred and you are not to be bothered there.
While you may have a proper space to enjoy some "me" time it is also important to be able to shut out the rest of the world properly. This might mean an investment in some noise cancelling headphones that can make you feel like you are cut off from the rest of society. This will help keep any noise distraction at bay. It might also take some stern warnings to your family that while you are in this space or wearing your headphones that you are not to be disturbed unless it is a true emergency. Although it could take some getting used to they need to understand that the time is yours and they need to abide by some rules.
Where you choose to have your personal nook will be better served if you can have some natural light available. Being by a window can give the impression that you have a greater amount of area to be able visualize. If you can't have placement by a window you can choose to bring the outside in by placing plants that fit the area well. You want to make sure that the space isn't too cluttered so choose wisely. Clutter can really have a negative effect on your ability to relax so be sure to keep anything that can take away from the space contained. You can do this with a carefully placed bin or just being able to carefully stack items to create order.
Surrounding yourself with good vibes and feelings is important to maintaining a space that will serve you well. Make it yours. Fill it with whatever makes you happy. If you are unable to find a place where natural light can be utilized choosing the right lighting for your space is also important. A tall floor lamp or even a small table lamp can provide the lighting you need to make your space work.
Being able to find a small piece of real estate for yourself in what could be a small apartment or even a vast home is important to your overall health and well-being while we transition through this pandemic. If you have decided that the home you are currently in is not working for you and your family be sure to contact one of our Offices or Agents to start the process of looking for a new home and selling your current residence.