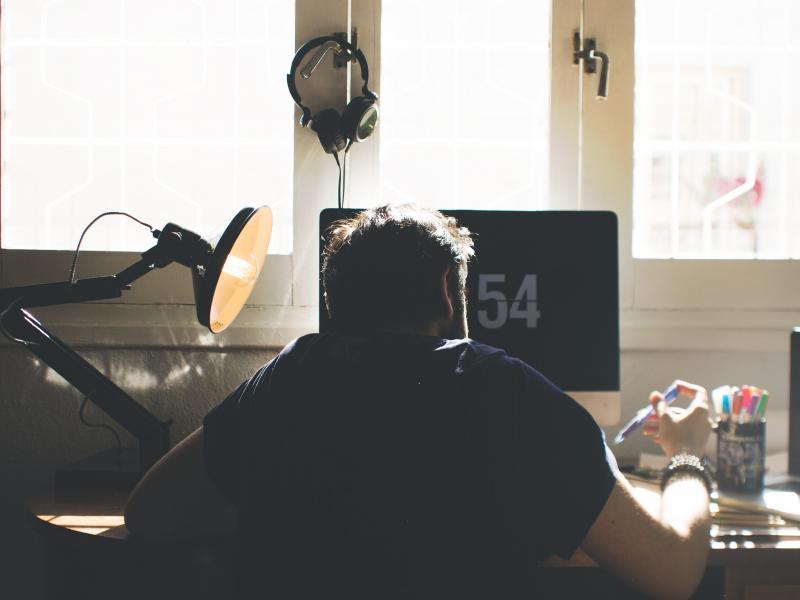 As laid out in an article by The New York Times, more and more people are working from home at least part time, which means that home offices are increasingly becoming a must-have feature for home buyers. Anyone who has worked from home knows that it's important to separate your personal time and space from your work in order to relax effectively. A designated home office not only provides a quiet and organized space for your job, but also allows you to leave it behind when your work is finished for the day.
Although it might not be obvious to those who work exclusively at their workplace, a large proportion of U.S. employees work from home at least some of the time. In fact, according to 2018 data from the Bureau of Labor Statistics, almost a quarter (23.7%) of workers worked from home on a given day, doing so for an average of about 3 hours. The likelihood of an individual working from home increases with education; 33.4% of those with a Bachelor's degree and 41.7% of those with an advanced degree worked from home on an average day.
With so many people working from home, home offices have become more important for home shoppers. Of course, rooms can often serve double-duty when marketing a house; for instance, it can be advantageous to list a first-floor bedroom as a great potential office space. This can give your listing a boost over the competition!