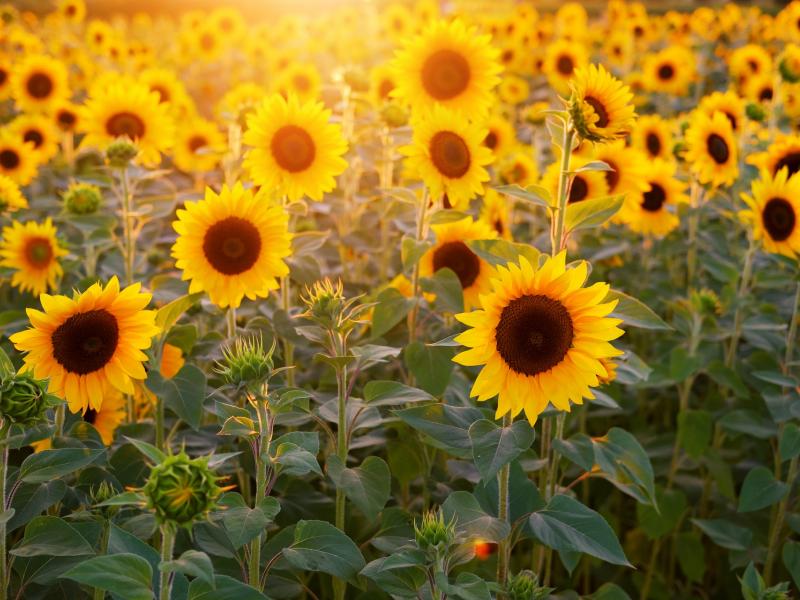 Looking for something new to do in August? Come check out the first ever Sunflower Festival at Barton Orchards! Guests can explore 5 acres of classic sunflowers that are up to 5 feet tall, as well as enjoy a number of other stunning varieties. Of course, there will be plenty of other fun activities available besides the flowers, including tasty treats, live music, craft vendors, and more!
The inaugural Sunflower Festival will be spread out over two weekends, August 10 & 11 and August 17 & 18, so everyone will have a chance to attend! Barton Orchards wants the festival to be an experience, encouraging guests to take their time walking through the beautiful flowers and taking plenty of pictures. In fact, each guest will get one hayride through the sunflower field and one sunflower to take home included with their ticket!
General admission tickets can be purchased online for $15.50 per person (price includes online fee). You can also buy a premium ticket which includes a bucket and 6 sunflowers to take home for $29.50. Buy your tickets online ahead of time to save money, as prices increase to $20 and $38 respectively at the door on the day of the event. Tickets can be purchased here.
You can learn more about this fun event and share your interest by heading over to the Sunflower Festival Facebook Page.