Found A Home You Love But It's 'Pending' . . . Do You Still Have A Chance?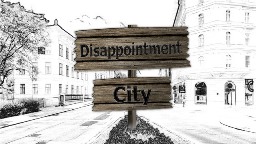 So you've been looking online for quite some time now for the perfect home in the perfect location, and you finally think you found it. But . . . it already has an accepted pending contract.
Ugh! Disappointment! Now what! Is there still a chance that you can get the home, or should you not even try?
Well, pending does not mean it's sold. It means that the seller has accepted a buyer's offer, but the transaction has not yet closed. There are a multitude of things that can go wrong from the time a contract is accepted and the time it closes. The home inspection could reveal an issue that is unacceptable to the buyer, the buyer's financing could get turned down, or something could change in the buyer's situation that causes them to not be able to buy. So if you really want the house here is what you should do.
First, call your agent and make your interest known. Ask your agent to contact the listing agent and express your interest in making a backup offer. Yes, it could turn out to be a waste of time, but who knows, it could also get you the house you want.
If the seller doesn't want to consider backup offers, then at least find out when the transaction is scheduled to close, and have your agent check periodically with the listing agent to see if it is progressing toward closing. If the scheduled closing date passes, then it's time to get more aggressive.
If the seller will consider a backup offer, you should consider making the offer as attractive as possible so that if the buyer can't close by the agreed-upon date and asks for an extension of the contract, the seller has a good reason to not grant the extension. Depending on the home and the situation, you may consider offering more than the asking price, or perhaps offer great terms to the seller. Maybe you want to agree to waive a mortgage contingency, pay closing costs, or offer flexible moving dates. Being open to negotiation is one of the best things you can do to improve your odds. Make them an offer that is hard to refuse.
This is the time to be a little pushy and tenacious. You really want the house, right? So you really have to pull out all the stops and go for it. Accept that the chances are pretty good that the original buyer will close and you won't get the house. But remember . . . 'you will miss all the shots you don't take'.