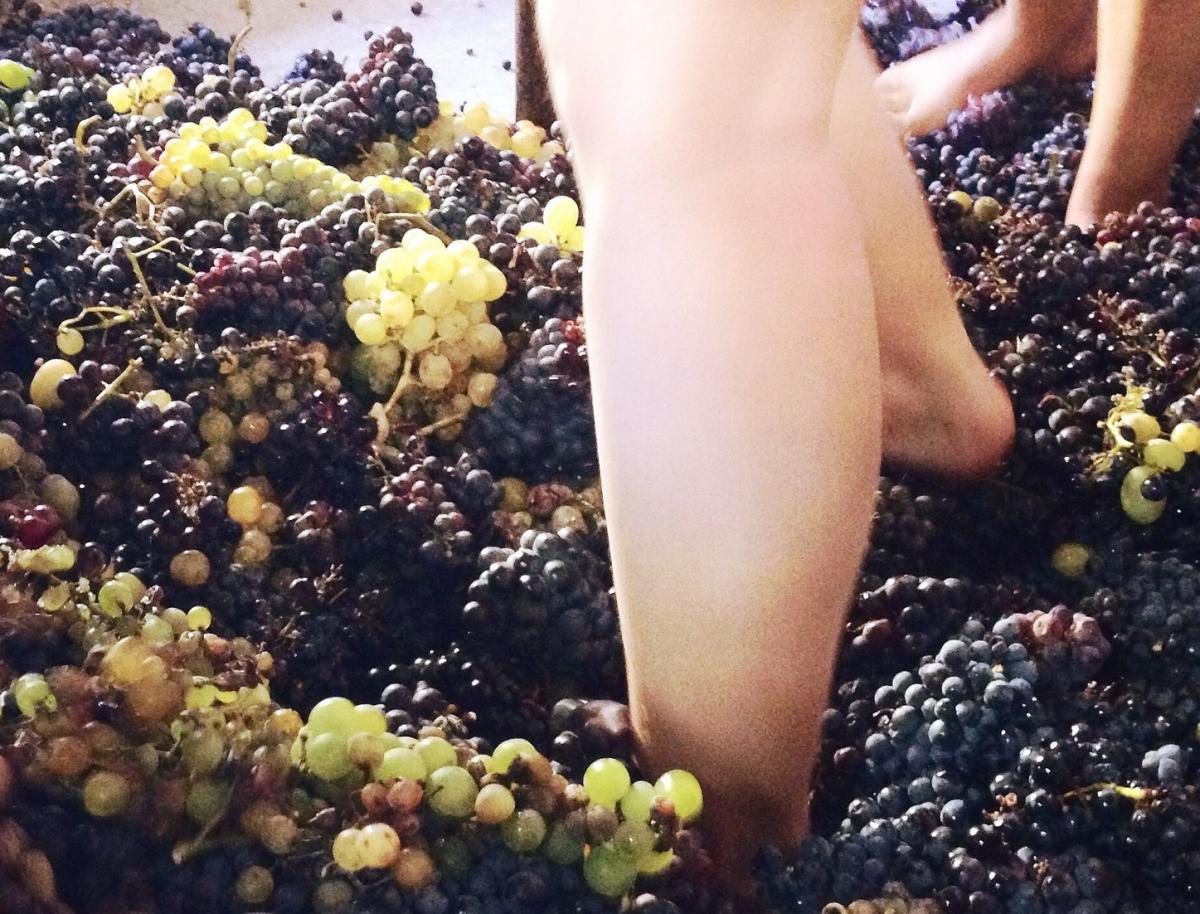 It's that time of year again: Halloween stores are open for business, temperatures have started their steady decline, and it's time for vineyards to harvest their sweet crop. Oh, you didn't know about that last one? Well, Robibero Family Vineyards hopes to change that with their annual Grape Stomping Festival! You might have attended a wine festival before, but you probably didn't get your feet dirty doing it!
The Grape Stomping Festival is being held from 11 a.m. to 6 p.m. on September 30 and October 1 at the Robibero Family Vineyards (714 Albany Post Rd, New Paltz). As the name implies, this unique festival will allow you to roll up your pants and hop into a huge grape barrel to do some serious grape stomping! In addition to the aforementioned stomping, your ticket purchase also grants you your choice of either a tasting of five vineyard wines or a full glass of wine served in a Robibero glass that you get to keep!
Although the promise of extracting juice with nothing but leg power is tempting enough, the Robibero family has plenty more planned for this two-day event. Guests will also be able to enjoy live music, craft beer, pizza, games, and a bonfire to go with their wine! Plus, the festival is both pet and kid friendly. In fact, those under 12 years of age get to stomp for free!
Tickets are just $15 in advance or $20 on the day of the event. For those adults who don't want to drink, stomp-only tickets can be purchased on the day of the event for $10. Learn more about the Grape Stomping Festival and the Robibero Winery at their website or on their Facebook page!