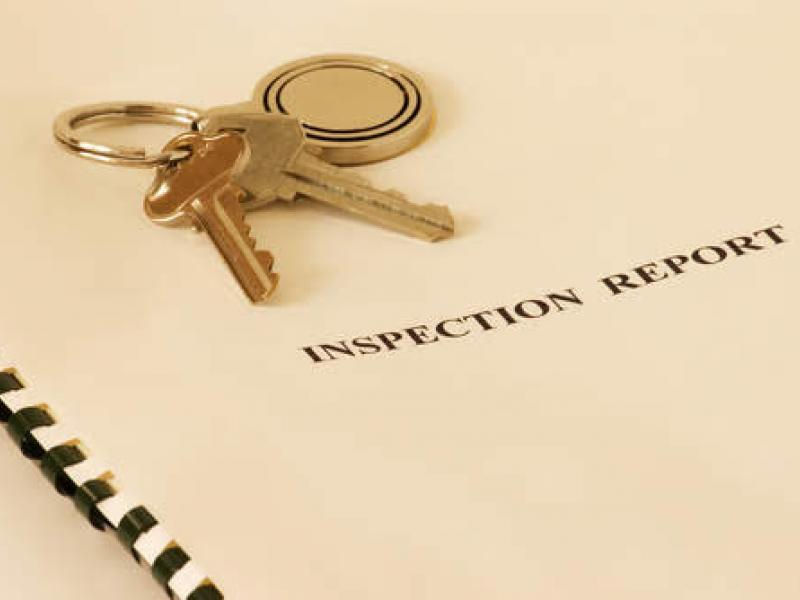 Home inspections can sometimes be the make or break when it comes to home purchasing but they might not always give the answers you want or need. These inspections are based in facts and neutral opinions of certain conditions of the home or property. They can't always tell you whether you have a mostly perfect property or something that you will have to lay out money into in the foreseeable future. Don't expect your inspector to give his opinion on what you should do regarding the home. He or she is there to review the home based on what they see. By asserting their opinion on whether you should move forward on your purchase violates the International Association of Certified Home Inspectors' code of ethics.
While each home is unique the amount of issues that your inspector finds can fluctuate. The average amount is around 20. More than that you may have to investigate further into each issue and see if they are deal breakers or things that could be easily remedied. If a home comes back with a surprisingly low amount then that may be a reason to believe that your inspector wasn't as thorough as he could have been. In this case you may want to consider having a second opinion. Once the report is prepared and received by you or your agent you can tackle each one and weed out what needs to be addressed immediately. If the inspector's report is amazingly thorough then your agent will help you find if it might be time to walk away or if the inspector just noted every little thing they saw. After this scrutiny then you can determine that your offer is sound and you can continue on with the sale or if concessions or changes need to be made to the offer.
Home inspectors are not specialists and should not be expected to rule on specialized equipment that you may have like a pool or septic system. While they will likely observe if certain aspects are in working order they will not do an in depth inspection. That type of work needs to be done in a supplemental capacity. In this case you should arrange for this type of inspection to be done. You might also consider the age of the home and consider that that it may be a contributing issue when the chance of asbestos or lead paint usage can be brought into question.
When it comes to rats, termites and mold growth the inspectors are not licensed to tell you whether or not these issues exist. What they can tell you what is if what they see might be evidence of the issue. If certain conditions exist then the evidence points to those situations and that would be a sign that you should bring in someone who can say one way or the other on what you are dealing with.
A normal inspection report will be a statement of the facts and you might not be able to tell the degree to which each item can be categorized as being a big deal or just a small issue. There are things that could be glaring hotspots that would have to be dealt with while others, while they are noted, do not rise to that level. Not having a working HVAC system will be listed right alongside some simple areas of dry rot. Being able to weed out the big issues to focus on and to put aside the small issues will be the job at hand.
If it ever comes to pass that your inspector recommends anyone to assist you in repairing any issue that they might have found then this would be considered suspect. It blurs the lines between the reports authenticity and the inspector trying to funnel work towards a certain contractor. Once issues have been highlighted that need repairs done then due diligence should be done when it comes to the handling of repairs. Calling multiple contractors for quotes and fielding recommendations and reviews is the best way to handle those situations. Do your research!
All in all home inspection reports are a valuable tool to the prospective buyer of a property but you need to know what to expect from them. Every piece of information should be outlined thoroughly down to whether the inspector walked the roof or merely observed from the ground since conditions were unfavorable to do so. If you find your report lacking then do what you can to gather as much information that you possibly can before the deal progresses. Having a knowledgeable real estate agent to help guide you through the process is essential. To find an agent that can help you find the perfect home for you here in the beautiful Hudson Valley or help you sell the one you currently own then please check out our Offices and Agents page where you can search for someone to help you.