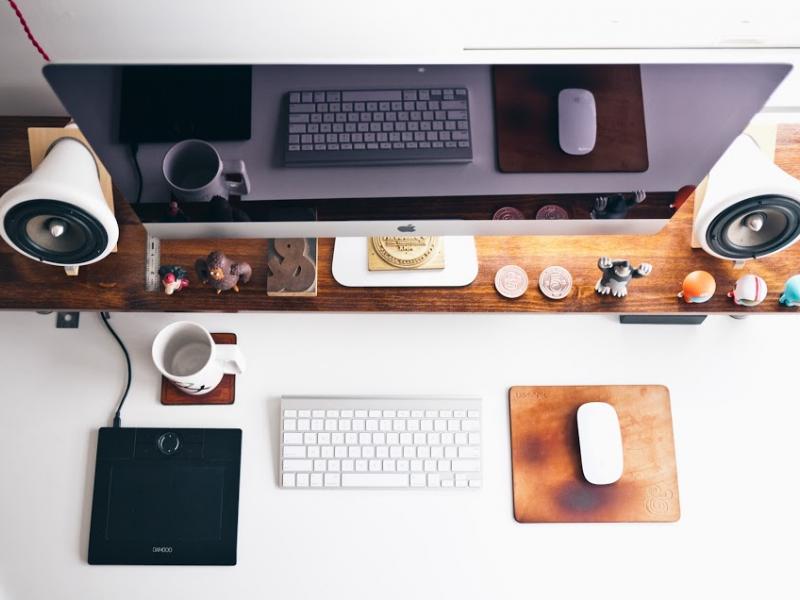 Working from home is not a new thing but it has become an all too familiar way of clocking into work these days as millions of workers are forced into their homes due to stay at home orders. It makes you wonder if this will become an even bigger trend in the future and possibly have an impact on how people move forward when choosing a new home. More and more companies are choosing both to hire workers to exclusively work remotely and now having to move their workers to their homes in order to keep everyone safe.
Obviously if your job does not require you to be an on-site worker it really frees up the possibilities on where you can choose to live. There are no worries about commute times although a strong infrastructure of technology is an obvious must have. On average people typically prefer to not be isolated from the word but rather like an average size suburb that can offer some amenities without all the traffic that a huge metropolitan area would have. Buyers can pick and choose the location that best suits the needs of themselves as well as their family.
Because of the necessity of needing a dedicated space that can work as an office this becomes an important part of the type of home desired. These days people thrust into the new situation of working from home are struggling with balancing the need for a workspace and perhaps giving up their dining room table to accomplish that. The need for a flexible office space is required when looking for a home to work remotely from. Having a usable attic or basement space can be a plus if you are in the market to sell because you can appeal to more buyers if you can show that your space is versatile. People will want to be comfortable in the space that they will be most likely spending their daily 9-5 in.
Being able to work remotely often means that you are less likely to move from house to house more frequently. Just because your company decides to move locations has no effect on your situation. This gives homebuyers the opportunity to invest in their homes more for the future and plan on it from the beginning rather than consider a smaller home that one could eventually grow out of. Sellers should modify their listings to start to appeal to this new generation of workers who are seeking a place to be able to do their work and live comfortably.
Who knows what's going to be the status quo at your job going forward after all is said and done? Companies may find that having more of their workforce working from home is a good idea. This could either mean having to think about how your own home is laid out and whether that type of situation will work for you. Or it could mean deciding to find somewhere that would be a better fit. Sellers should keep these types of issues in mind when trying to write up the highlights and attributes of their home. It could also be an opportunity to perhaps work on their presentation of their space so that it is appealing to all sorts of buyers.
The Hudson Valley ticks off a lot of these buttons when it comes to remote working with being close to New York City where many of these types companies are headquartered but still being able to offer great amenities to any homebuyer. If you have any questions about buying or selling in the area please be sure to go to our offices and agents page to contact someone that will be sure to help you with whatever you need.