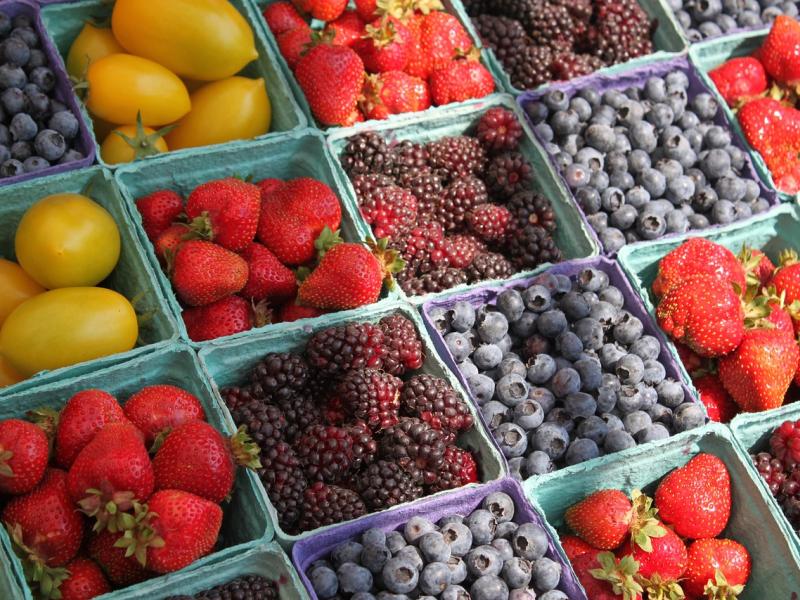 June means summer is here, so kick off the new season by attending one of the many fantastic events happening all around the Mid-Hudson Valley on June 1st! Check out the Hard Cider Festival in Poughquag, the Country Living Fair in Rhinebeck, and the opening of the Farmers Market in Hyde Park! Plus, did you know that June 1st is National Trails Day? Celebrate the beautiful trails in our area by participating in the 9-mile, end-to-end walk/hike/fun-run on the Hyde Park Trail.
Now that you know about National Trails Day, you probably want to know how you can be a part of the holiday. The annual Hyde Park Trail End2End Trek goes the full 9 miles from FDR's Top Cottage to the Vanderbilt Mansion. Participation is free, but attendees are encouraged to pre-register. Sign-in for the hike is from 7:30 until 9:00 a.m. at the Vanderbilt Parking Lot. Check out the event's Facebook page for more information.
Speaking of Hyde Park, June 1st also marks the opening of the new season of the Hyde Park Farmers Market! Every Saturday from 9 a.m. until 2 p.m., customers can flock to 4390 Route 9 to buy local produce, crafts, food, and much more! To learn more, head over to their website.
Next is the Country Living Fair in Rhinebeck, which actually starts on the last day of May, but continues for the first two days of June. This event will be loaded with amazing shopping from over 200 vendors and 25 states! Everyone can find something to enjoy, as the fair includes antiques, furniture, handcrafted goods, art, home and garden decor, fashion, plants, a chance to meet the editors of Country Living Magazine, seminars, cooking demos and how-tos, a Specialty Food Market, and much more! The fair will be held rain or shine each day from 10 a.m. to 5 p.m. (Early Birds enter at 8:30 on Friday and Saturday). Go to the Country Living Fair website for ticketing information and more details.
Last, but certainly not least, is the Hudson Valley Hard Cider Festival & 5K at Barton Orchards! Besides tons of world-class hard cider, the festival will also have food trucks, vendors, games, live music, beer, and more! This event runs from 2-6 p.m. at Barton Orchards, located at 63 Apple Tree Lane in Poughquag. To purchase your tickets or learn more, check out the Hard Cider Festival website.
>These are just a small sampling of the incredible events that are always occurring in the Hudson Valley! Check back in regularly for more updates!