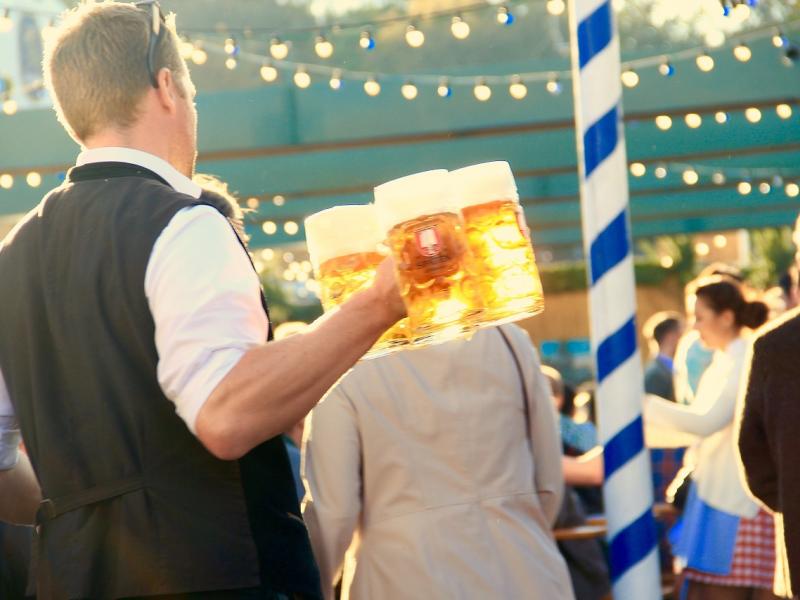 Believe it or not, we are getting close to flipping the calendar into September! Although there are plenty of reasons to be excited for fall (goodbye, heat!), one of the best things to look forward to is a certain German celebration filled with beer and pretzels. That's right, we are entering the season of Oktoberfest! Luckily, there's no need to wait another whole month, as Germania of Poughkeepsie will be hosting their annual Oktoberfest celebration in just a couple of weeks right here in beautiful Poughkeepsie!
This huge party will begin on Friday, September 6 and continue through Sunday, September 8, at Germania of Poughkeepsie, which is located at 37 Old DeGarmo Road. The festival will be held rain or shine and will feature live German bands, home-made German food and desserts, traditional beers, Bavarian dancers, Germania singers, and even entertainment for children!
Daily admission costs just $5 per person, $4 for veterans, and free for children 16 & under. You can find more information by heading over to the Germania of Poughkeepsie website; plus, follow their page on Facebook for photos and updates about all of the great events scheduled for the 2019 Oktoberfest!
Founded in 1850 as the Germania Singing Society, Germania of Poughkeepsie has been operating for over 165 years to preserve German-American culture, arts, and customs.