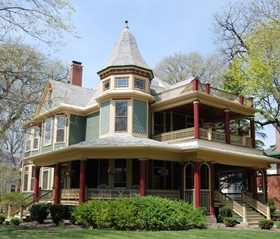 It's such a big decision . . . what color to paint your house! It's a really hard decision to make. It's difficult to imagine your home a different color than it is right now, so often people just paint it the same color. At least you know what you're going to get, right?
To choose the right colors you need to take into consideration the color of your roof and other items that are part of your house that will not be painted as well as the style of your home and your personal tastes. Do you want your home to stand out in the neighborhood, or blend in with the surrounding homes? There are many things to consider.
Here's a link to a quick 'quiz' on Houzz that may help you decide what colors speak to you. If that doesn't help you decide, most of the paint stores, as well as the big box stores, have online color pickers that allow you to upload a photo of your home and experiment with virtual colors. Here's a link to Sherwin-Williams virtual house painter.
Happy house painting!