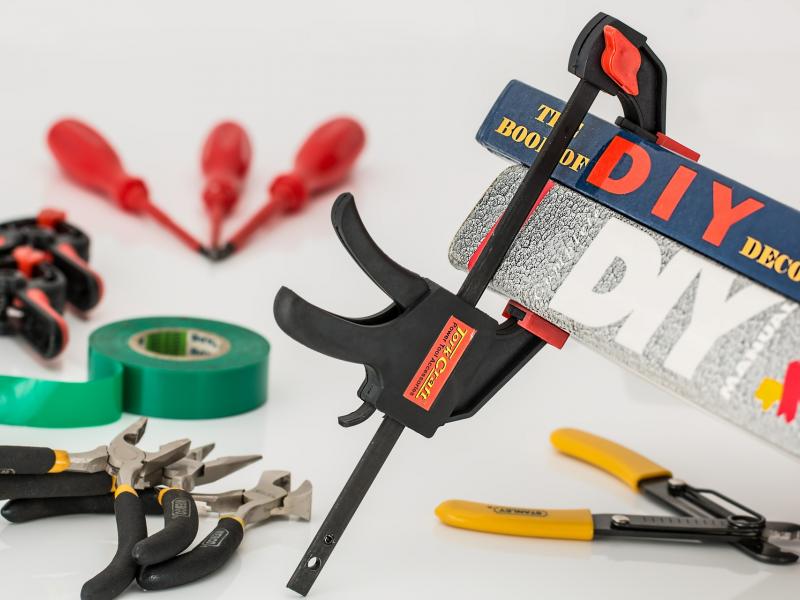 Once you decide to tackle a DIY or a contractor based renovation there are certain questions you need to ask yourself before you move forward with the work. If you decide to go ahead with a renovation without thinking through it completely it may lead to a failed attempt or even running out of money before the project is completed. Noone wants to live around a perpetual work zone that feels like it will never go away.
Like most things it all really comes down to the budget. Making sure that there is enough money to support the needs of the renovation is very important. Whether the work will be done by yourself or someone you hire, it is imperative that you come to an understanding on the cost of supplies and labor so that you can plan accordingly. WIth a contractor you can fall back on the work contract and make sure that your best interests are protected. When you are working for yourself it will be important to stick to your budget so that you can make sure that you don't have to dip into money that may have been tagged for something else. This could cause a halt in the project that you may have to endure.
The timing of your projected renovation is also an impactful question that you may present to yourself. Is this project in anticipation of a move? If so you need to consider what a new buyer would think of your decisions. Styles come and go so you need to consider what you choose in reference to color and design so that you can plan for an impending sale. If your plans do not involve any thought to a third parties opinion then you can take some more leeway in your choices.
Making sure that you know what you want the ultimate and final goal to really be is an important question to ask yourself. Is this renovation something that will improve a need in your home? Knowing what the purpose of the work that needs to be done will help make sure that you can focus on the end game so that everything gets done to your satisfaction. If you go into a renovation still asking a bunch questions then you might cause unwanted confusion between you and your contractor.
Once the renovation is about to begin it is important that you prepare the space for the work so that the work can be done in a timely fashion and efficiently with respect to budget and time. Having what you need before you begin is imperative to a successful renovation. As your renovation begins it is helpful to remember that even with all the preparation in the world things still can go awry. Setting a concrete day of completion is never a good idea. You need to be flexible in that things that can go wrong may go wrong and you need to be prepared for such. Whether it is in consideration of budget or timing you need to take things as they come and deal with things accordingly.
Renovations can be a tricky business in such that you never know what can of worms you may open. Being as prepared for everything will help you make the whole project go as smoothly as you possibly can make it. Asking the early questions of yourself and to your contractor can make all the difference on what way the renovation will go. With luck everything will go as planned and make for the best possible outcome.