Summer In Manhattan -- 7 Cool Things To Do!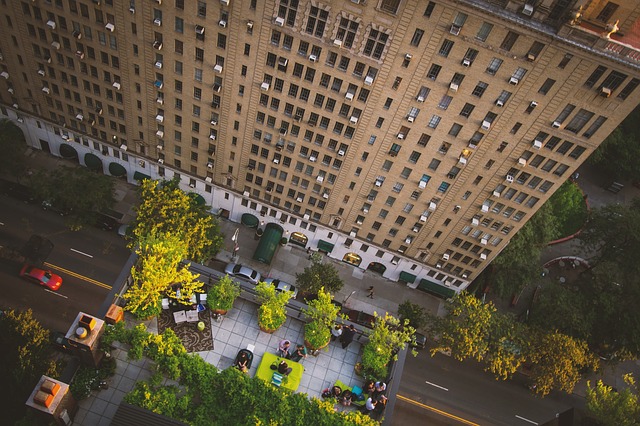 We have so many great venues and events for art enthusiasts and foodies in the Hudson Valley, but we also enjoy spending time in Manhattan experiencing the unique offerings only found in New York City.
Here are a few of our favorite things to do in Summer in the city:
ROOFTOP BARS: One of the highest rooftop bars in the city, Bar 54, is on the 54th floor of the Hyatt Times Square. Along with the breathtaking view, they serve up lite bites and seasonal drink specialties created by their outstanding mixologists. For a more bohemian-chic hangout, visit Jane Hotel's 6th floor rooftop lounge in the West Village. Enjoy incredible views of the Hudson River while sipping on one of their many delicious signature cocktails.
FREE SHAKESPEARE IN THE PARK: Free Shakespeare in the Park takes place at the Public Theater's 1,800-seat open-air theater in the depths of Central Park. Its free ticket program offering day-of-ticket distribution at noon as well as an online lottery attracts large drama-loving crowds. Check out all the details and get this summer's schedule: http://publictheater.org/en/Free-Shakespeare-in-the-Park/
MACY'S FIREWORKS: Macy's 4th of July Fireworks is celebrating its 40th year this summer, and is promising to be the most extravagant celebration ever. Last year's barges were stationed throughout the East River, although this year's location has yet to be announced, so we'll have to wait to see whether the epic fireworks display will be on the Hudson River to the delight of New Jersey residents or the East River wowing the Brooklyn and Queens locals.
LINCOLN CENTER OUT OF DOORS 2016: From July 20th through August 7th Lincoln Center Out of Doors features FREE daytime and evening shows of musicians, dancers, talks, and poetry at various open-air theaters around the Lincoln Center entertainment district. This year's schedule promises to draw big crowds. The event opens with an evening with Patti Smith, and there will be a day-long celebration honoring rock legend Lou Reed on July 30. Get all the details and this summer's schedule.
GRAND BANKS: The vintage schooner docked at Pier 25 off Moore Street in Tribeca has earned it's reputation as one of New York's hot spots. In addition to the stunning panoramic views of the Hudson River, New York Harbor and the Freedom Tower, they have an outstanding raw bar showcasing wild-caught and sustainably harvested oysters, fresh takes on seafood, and innovative cocktails. Try going in the late afternoon, after lunch and before happy hour for the best chance of scoring a table.
LE DISTRICT: Yum . . . French food! Le District is a 30,000-square-foot enclave in the Financial District that follows in the footsteps of Eataly, turning dining and grocery shopping into an event. Set in Brookfield Place, the food hall features a restaurant, cafe, garden, and market. For the perfect Le District experience, start your evening with cocktails on the serene terrace overlooking the Hudson before settling in for the tasting menu at the cozy 28-seat L'Appart.
SMORGASBURG (In Brooklyn): Get the majority of the world's cuisines in one place. Smorgasburg, open every Saturday and Sunday 11am-6pm, offers a sampling of the best of Brooklyn's indie food scene and arts culture. Small independent labels help to bring the market to your kitchen with standouts that include a premium horseradish vendor, small-batch salsa, and kimchi by way of Kimchi Kooks. Smorgasburg is coming to Kingston NY in August . . . get all the details.
There are an endless amount of great things to do and see in New York City. Enjoy!