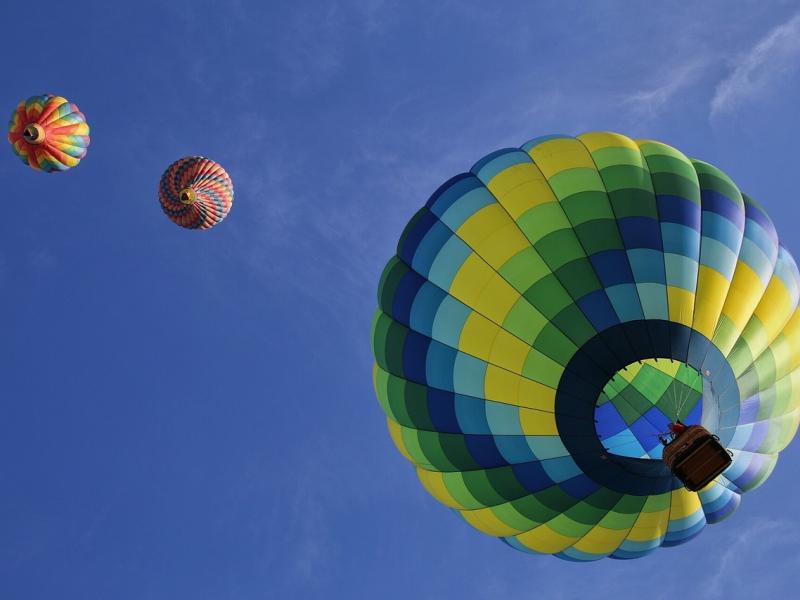 It's almost time for one of the area's best events to make its return for a 28th amazing year! The annual Hudson Valley Hot-Air Balloon Festival will be held July 12, 13 & 14 at the Dutchess County Fairgrounds. If you think that this event is just about balloons, then think again; games, music, helicopter rides, and much more will also be available for everyone to enjoy! Tomorrow might be the Fourth of July, but that doesn't mean you can't look forward to other events too!
The Balloon Festival has an incredible line-up of events and activities scheduled for the entire weekend. Guests will be delighted at the prospect of flying high above the balloons in a helicopter, or (if they'd prefer to stay on the ground) they can watch as pilots from the Old Rhinebeck Aerodrome fly antique planes over the festival. Between activities, you can enjoy live music and tons of field games, including Corn Hole, Giant Jenga, Bocce, Giant Chess, and many more! If you work up an appetite, check out the many food and drink vendors. There will even be a tent for craft beverage tastings!
Of course, there can't be a Balloon Festival without the balloons! There are 100 balloon launches scheduled for each morning and evening of the event; plus, you can even take a ride up in one of the hot-air balloons!
The festival's gates will be open from 4 p.m. until 9:30 p.m. on Friday, 5 a.m. to 9:30 p.m. on Saturday, and 5 a.m. to 8 p.m. on Sunday. You can find more information about the various events by heading over to Facebook or see the full festival schedule on its website.
Tickets can be purchased online for $10 (plus fees) per person per day or for the whole weekend for $25 (plus fees) per person. Tickets will be $14 at the gate. Full ticketing information can be found here.