Tips for Finding Your Perfect Agent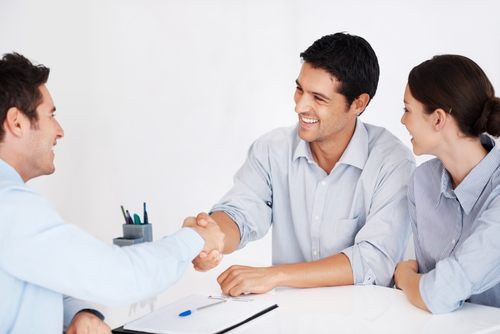 For both home buyers and sellers, finding the right agent for the job is always crucial to success! Your real estate agent will be your liason to the local real estate market and your guide throughout the entire process, so it's important that you select one that instills confidence and comfort. Keeping reading to learn about some ways that you can find the perfect agent for you!
Define "Perfect"
The first step in your search for an agent should be to define what "perfect" means to you. For instance, if time is of the utmost importance, then you will want to find an agent that seems to be decisive and ambitious, perhaps even at the cost of the best deal. On the other hand, if you are slowly searching for your dream home, you might be more interested in an agent who is personable and receptive to your thoughts, even if they lack a bit of urgency. Not everyone will be satisfied by the same type of agent!
Lots of Listings
If you are most focused on results, you could simply find the local agent that seems to have the most listings to their name. These agents are sure to be ambitious, experienced, and knowledgeable; however, be aware that they are probably very busy and might not always have time to answer your call and chat.
Phone a Friend
When looking for any service, asking friends and family is one of the best ways to find what you're looking for; they're your friends for a reason after all. Be sure to ask the question "would you use this agent again?" You could even consider hiring a friend that happens to be a real estate agent, since they might be willing to give you special treatment that others can't match.
Check their License
No matter how you found them, always be sure to check that an agent's real estate license is up-to-date before hiring them. You can do this easily by searching for the agent on the state's real estate department website.
Hopefully this has given you some ideas about the kind of agent you're looking for! Of course, you can save yourself some trouble by simply using one of the many excellent real estate professionals employed by Century 21 Alliance Realty Group!