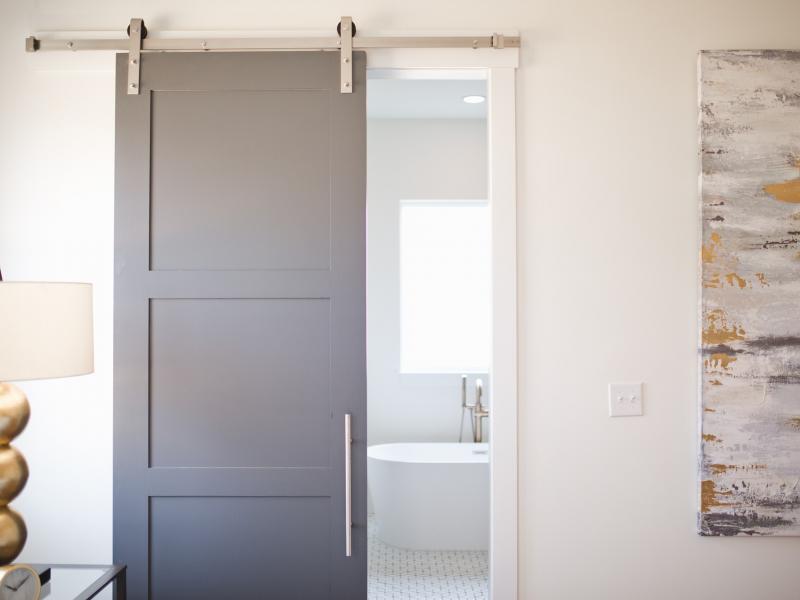 When you make the decision to add a trendy design element into your home, you know that you are running the risk of making your home age poorly. If selling is in your future, then you might want to consider trying to avoid trendy designs altogether. Of course, completely resisting the temptation of designs that you see all over social and traditional media is easier said than done. To help you know which trends are most likely to leave you with a sense of regret down the road, Apartment Therapy examined the opinions of people on Reddit's popular r/HomeImprovement subreddit and listed some of their most common complaints. However, keep in mind that if you love the look of something and have no plans to move, then it doesn't really matter what anyone else thinks!
Pallet Wood Walls
You might think that your rustic-chic wall covered in pallet wood looks amazing, but many people feel the look is already a dated one. In fact, one user described it in a way that should send shivers down your spine, saying "It will be the equivalent of wood paneling of the 70s."
Barn Doors
Similar to pallet wood, barn doors are another rustic-looking design element that seems to draw the ire of internet users.
Floating Shelves
Reddit-goers seem united in their dislike of any open shelving in the kitchen, and they have some pretty good reasons why. First, these cabinet replacements offer nowhere to hide clutter and mismatched dining sets. Second, the open enclosure means that dust will settle onto everything, requiring a re-cleaning before any use.
Generic Word Art
Many people are sick of seeing cliché phrases such as "Live. Love. Laugh." or even simple words such as "Family" used as decorative pieces, especially when they are written on scrap wood (there's the rustic theme again). Frankly, it's not hard to argue that these pieces lose their impact once you've seen them literally hundreds of times and in 90% of people's homes. If you love word art, then at least find something a bit more unique!
These are just a few of the current trends that were commonly cited as aging poorly in Apartment Therapy's article. Click here to see the rest or to visit the original Reddit post.