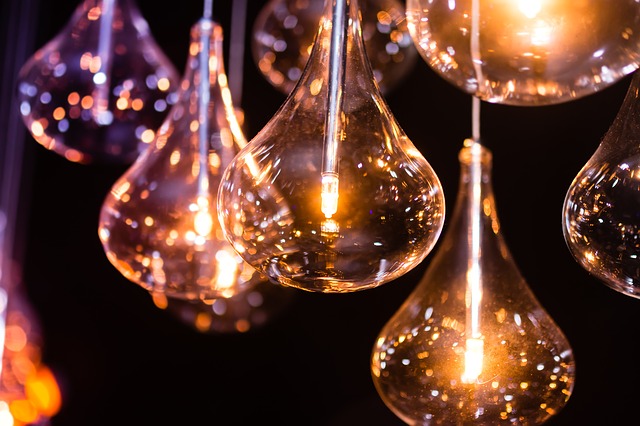 HERE ARE IDEAS 13 THROUGH 21. THE FIRST 12 WERE IN YESTERDAY'S BLOG POST. Here's a link to our previous post.
You too can create a comfortable, stylish, and upscale environment in your home on a limited budget. Let's start here with #13 of 21:
13. Replace your old light fixtures with interesting designs that complement the style of your home. You can find amazing values on quality fixtures at places like Lamps Plus Open Box , Lumens Open Box, and even shopping at moving sales and flea markets. Lighting is one of the most important elements of home design, and upscale lighting at the right scale definitely adds value.
14. Add dimmer switches to your lighting, especially in all the main living areas. Many lights are too bright and can be unpleasant. Dining areas and kitchen islands are often the most-used location for a dimmer switch. They allow you to reduce the light during an intimate dinner and increase it to max power for a round of cards with friends. For overhead lighting in bedrooms and baths, dimmer switches help you ease into sleep and welcome a new day without the harsh light jolt in the morning.
15. If you haven't replaced your shower head for many years, you will be amazed at how much improved the shower experience can be with a new one. Choose a low-flow unit and you'll get virtually the same sensation of water flow while saving money on your water bill. If your shower head flow is already low (and shouldn't be), check to see if hard-water deposits are clogging the holes.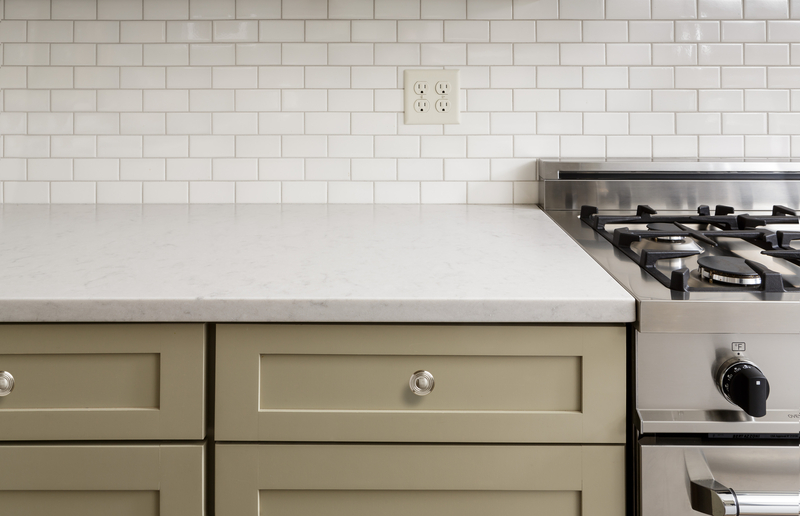 16. Redo your kitchen backsplash. A new backsplash in ceramic or glass tiles can transform the mood of your kitchen. There are so many beautiful and affordable selections at your local home improvement stores, you should be able to find something you like that will give your kitchen pizzazz. Here is some Pinterest inspiration: https://www.pinterest.com/kitchenideas/backsplash-ideas/
17. Replace that old bathroom window with a stained glass window. eBay store Bell Antique Mall has Art Deco windows for as low as $69. If you can't find an exact fit to replace your existing window, simply hang one from chains in front of it.
18. Another upscale kitchen improvement that doesn't cost much is installing crown molding at the top of your cabinets (if it's not already there). This gives you a finished and expensive custom look to your cabinets, whether you're painting them or not. 32 feet of crown molding to trim out the average kitchen costs about $80.
19. Who doesn't love the charm of a window seat? If you have an empty alcove at a window, it's just begging for a window seat. To make it extra useful, put storage either underneath with open shelving, or make it covered storage. Materials for the seat will cost about $60 at lumber yards. If you can sew, you can make a window seat cushion yourself. Here is some inspiration from Pinterest: https://www.pinterest.com/explore/window-seats/
20. One of the special touches designers often do . . . make windows look taller by mounting draperies high on the wall. It gives your room and windows a greater vertical line and brings the eye upward.
21. Last but not least, keep your home clean, polished, and organized. A clean, well-organized home will outshine a messy and dirty home regardless of all the special touches you may have done. Clean is king!
Hopefully, you got an idea or two that you can use! If you are planning to sell your home soon, Contact Us. We can come by and help you decide what you should do to spruce up your place to get the most from your investment.