Have Your Eye on a Fannie Mae HomePath Property?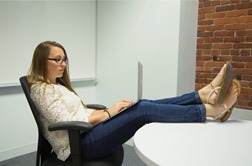 Would you spend 4-1/2 hours and $75 for a homebuyer education course if doing so would save you 3% on closing costs? This equates to $4,500 on a $150,000 house.
Fannie Mae has a new program to help buyers save money at closing when they purchase a Fannie Mae HomePath listing, which is a foreclosed home owned by Fannie Mae. Under the program, qualifying first-time homebuyers can receive up to 3% of the purchase price of the subject property in closing cost assistance and reimbursement of the $75 cost of the homebuyer education course at the time of closing.
The homeownership education course, which contains nine, thirty-minute sessions, is entirely online and covers both the complexities of home buying and the responsibilities of owning a home. To be eligible for the closing cost assistance and the reimbursement of the training cost:
Buyers must complete the full online HomePath Ready Buyer training course on the HomePath website and receive a certificate of completion
The buyer must be a first-time homebuyer (did not own a property in the past three years) with plans to reside in the property as their primary residence.
The request for closing cost assistance must be made at the initial offer, submitted on or after April 14, 2015
Fannie Mae is encouraging interested parties to take the homebuyer education course as quickly as possible, as the course must be completed before an offer can be made. For more information on the course and to sign up, visit https://www.homepath.com/ready_buyer.html.
Click here to view foreclosed homes in Dutchess, Ulster, Orange, Putnam & Westchester counties. If the property is a Fannie Mae HomePath listing, it will be indicated in the remarks section of the property details page. You can also search for properties on the HomePath website.