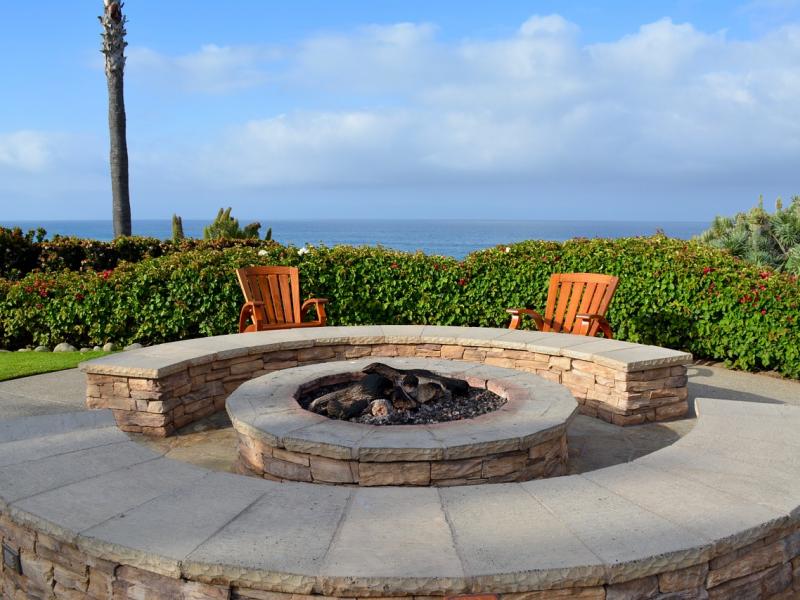 Everyone loves summer because of the opportunities it grants us to enjoy the great outdoors! Of course, you don't have to travel far from home to have fun outside; in fact, the right features can make your home's exterior spaces the ultimate destination for friends and family! You've already read about which outdoor improvements brought the most joy to homeowners, but which ones are most effective at creating an entertaining space for their guests? Personal finance site MagnifyMoney recently wrote about the outdoor renovations that will help make your home perfect for hosting summer gatherings!
Start by defining the area
Before anything else is done to improve the space, it's important that there is a defined space to build upon! Adding a new patio (estimated cost: $7,200) or wood deck ($10,000) might be expensive, but is key to making your home's outdoor area feel like an extension of the home rather than a separate space. Luckily, most of the cost of these projects should be recouped upon eventual sale of the house, with patios averaging 69% return on investment and wood decks averaging 80%.
Create focal points
Adding one or more focal points will increase the style of your space while also encouraging people to come together into shared areas. Although a water feature or well-manicured planter are both good options, nothing can beat a fire feature for drama and utility. In any season, a fire pit will become a natural gathering spot for guests, as it stands out as a literal beacon of light in the darkness. Plus, it provides warmth on cool nights and can be used for the always-popular activity of toasting marshmallows!
Never ignore the lighting
What good is a focal point when you can't see it? One of the most important (yet often ignored) design elements in any space is the lighting. Proper lighting can be the difference between being able to enjoy a space and wanting to move somewhere else. In this case, make sure that the area's light sources aren't blinding in the dark of night and are spread out in such a way as to illuminate the entire space. Consider adding lights that highlight your focal points and landscaping as well. Finally, it always helps to have lights along pathways and steps so that guests, who might not be familiar with your property, can find their way to and from the party!
Want to read more about how you can make your outdoor space perfect for entertaining summer guests? Read the original article here.