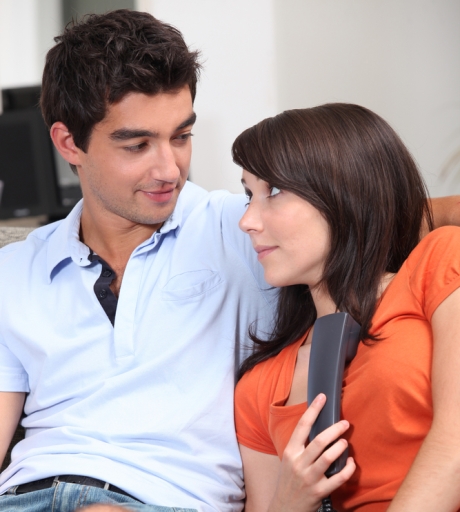 We know that buying your first home can be very intimidating and even a bit scary. If you hope to buy a home within the next year, there are things you should be doing right now to prepare yourself for the process. In order to make the best decision for your future, it's extremely important that you are equipped with all the knowledge needed to achieve your goals. Tackling each challenge one at a time may get you there faster than you think!
First, you need to know approximately how much you should expect to spend on a home. Check out some homes online in the areas where you want to live. How much does it cost to purchase a home that will work for your current and near future needs and expectations? Don't expect your first home to be one like your parents', as compromising on space and amenities will probably be necessary. Don't let this discourage you! After all, remember that the 3 most important factors when buying a home are location, location, and location! You can always change the home itself, but you can't change where it is located.
Even if you're not quite ready to buy yet, you should contact a lender now to discuss your unique situation and learn important information such as what you need to do to qualify for a mortgage, in what general price range you can buy, and approximately how much of a down payment you will need. If you don't already know a lender who can give you the guidance you need, then contact us. We can put you in touch with lenders who will take the time to help you put a solid plan together.
Before you start saving for a down payment, you should get a handle on your biggest debts. For many young people, this means getting a handle on your student loan payments. If your debts are keeping you from qualifying for a loan right now, then paying those debts down with a solid plan in place makes the most sense. You should try to pay down the student loan debt as aggressively as possible while still saving some money for a down payment. Of course, the timing of this step will depend entirely on your available funds and financial responsibilities.
Another important piece of information to gather is your credit score. If it is in the average or below average range, then start working now to increase your score. Don't let a lower score scare you away from the process; there are lots of things you can do to quickly boost your credit profile as long as you start now. Your lender will give you specific goals to reach and tell you specific things that need to be done to improve your credit profile. For instance, paying off debts from student loans and credit cards will give your score a major boost.
The key to success is to have a solid plan and follow it. By getting the best advice you can and sticking with the plan, you will achieve your homeownership goals! We're always available to answer any questions you might have, so don't hesitate to give one of our amazing agents a call.